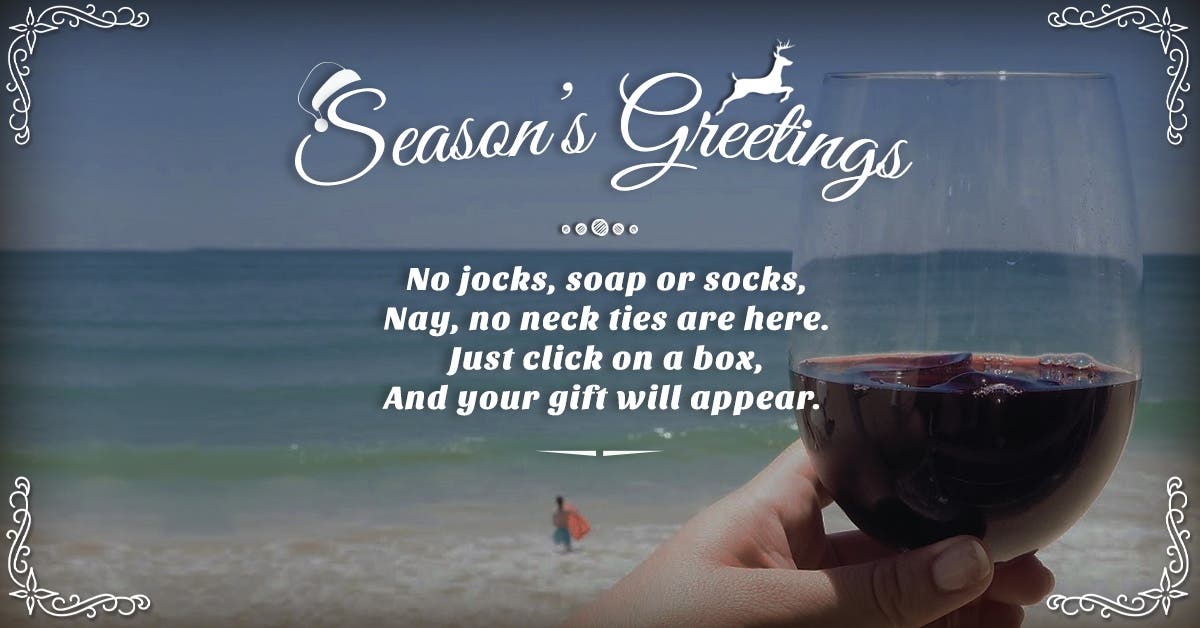 It's Christmas - Choose a Gift!
We're going to be taking it fairly easy over January so we thought we'd leave a few gifts lying around for you to sift through (if you don't get the one you want, we don't mind if you pick another). From all of us at winedirect.com.au we'd like to wish you a very Merry Christmas, Happy Holidays or whatever you might be celebrating this time of year, and a Happy New Year. Be safe. Be happy. But don't be thirsty... we'll be here if you need us...
*Offers are valid until 11:59pm AEDT Sunday 31st January 2021 | Freight is FREE on orders over 12 bottles | Cannot be used in conjunction with any other offer
© 2022 Wine Direct Pty Ltd. All Rights Reserved.