Introducing winedirect.com.au to CommBank Awards Customers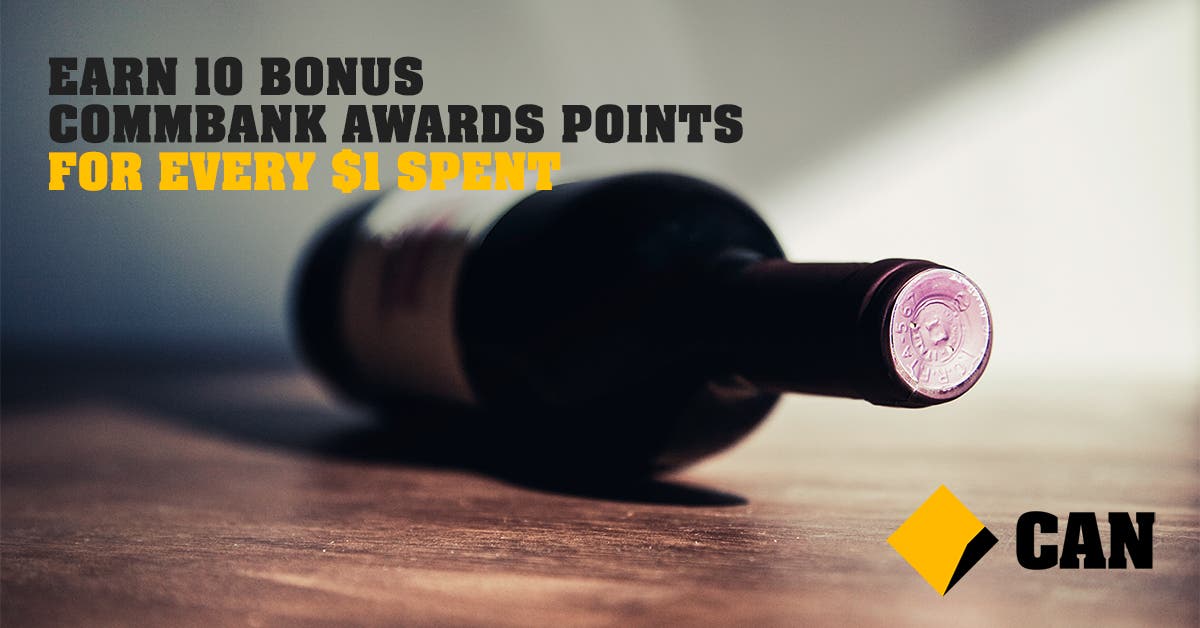 As a CommBank Awards credit card customer, you can now be rewarded for doing what you love... drinking wine! CommBank has partnered with winedirect.com.au to give CommBank customers 10 bonus Awards points for every $1 spent with winedirect.com.au using your CommBank Awards credit card. And this is on top of the usual points per dollar you already earn!
Why shop at winedirect.com.au?
We're passionate about our wine here at winedirect.com.au. We live, eat and breathe wine… we even drink it… lots of it. We also write about it for national publications, judge it for wine shows... and when it comes to the wine for our store, we put our livers on the line, tasting hundreds of wines each week to ensure the wines we offer are top quality and excellent value. We don't own wineries, relabel the wine then pass them off as unbelievable deals to you - we taste what is currently available and let you know about the good stuff... be it belters from brands you know and love or quirky gems from small batch independent producers...
Wines you know and love plus access to wines from independent, low-yield producers
Wine Goodneess Guarantee, don't like it, just send it back
Free delivery on orders of a dozen wines or more Australia-wide
Access to your own, personal wine guru (a real human one) who can assist you on selections based on your wine preferences
Peace of mind with easy, safe and secure online payment options
How does it work?
Choose Wine: Browse our individual wines or pre-configured packs and make your selection
Purchase: Make your purchase using your CommBank Awards credit card and we'll whip your order out to you asap
Earn points: Your Awards points will be credited to your Awards account in line with your monthly credit card statement
Redeem: Redeem your points for over 1000 CommBank Awards items through the CommBank Awards program
What you could earn...
Grab this excellent value and extremely tasty dozen for $160 and earn 1600 bonus CommBank Awards points