About winedirect.com.au
Proudly South Australian | Fiercely Independent | Family owned and operated | We ONLY sell great wine, not groceries or petrol
We're passionate about our wine here at winedirect.com.au. We live, eat and breathe wine… we even drink it… lots of it. We also write about it for national publications, judge it for wine shows... and when it comes to the wine for our store, we put our livers on the line, tasting hundreds of wines each week to ensure the wines we offer are top quality and excellent value. We don't own wineries, relabel the wine then pass them off as unbelievable deals to you - we taste what is currently available and let you know about the good stuff... be it belters from brands you know and love or quirky gems from tiny quantity, independent producers...
It all started about 25 odd years ago when founders, Mark Pradun and Stefan Lipkiewicz opened a bottle shop on Henley Beach Road next to the Squash Courts (the Squash Courts haven't changed, but like many other bottle shops, this one was taken over by a mob that sells groceries and petrol and subsequently shut down). What Mark and Stefan found was that many of their regular customers would call up and say, "Mate, just put a dozen red together for me and can you drop it off on your way home?". Inadvertently this was the birth of the direct wine sales model we use today.
Fast forward a couple of decades and Mark still gets the same phone calls from the same customers (some of these old-timers haven't yet mastered email). The fact that we have been able to retain these original customers (and many others along the way) is testament to the high quality service we provide and that our customers trust us with what we recommend. We stand by the wines we select.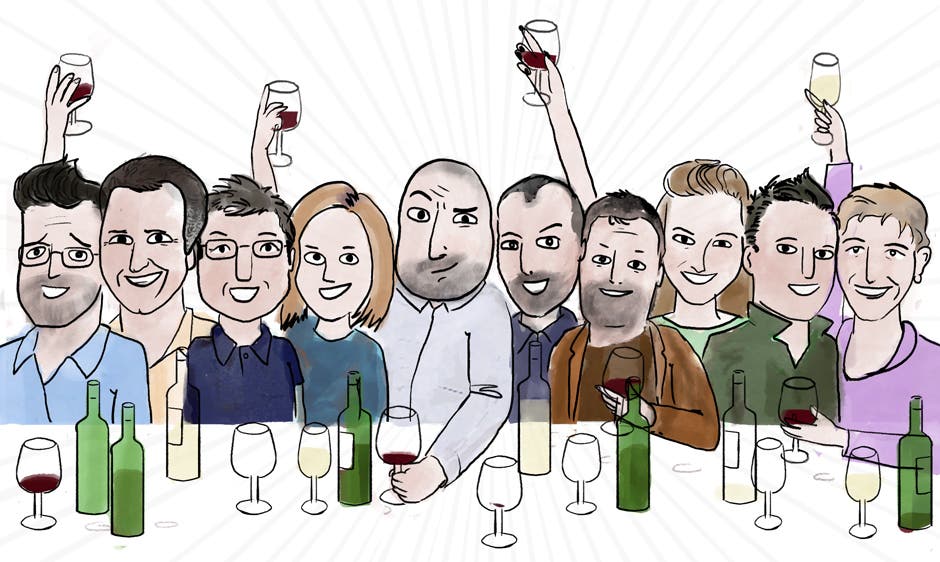 So, if you, like us, like wine like we do… and you like dealing with real people who know real stuff about real wine. Really. Then join us for a divine pilgrimage to the spiritual epicentre of wine as religion… or just get in touch with us to have a chat about booze. We promise you great and personalised customer service as well as secured delivery to your door.
Meet the Team
We might be a bit of a motley crew but we sure do love wine... with backgrounds spanning hospitality, wine repping and running liquor stores through to video game development and professional music ... we now sit around tasting wine and occasionally get a bit of work done... meet the team...