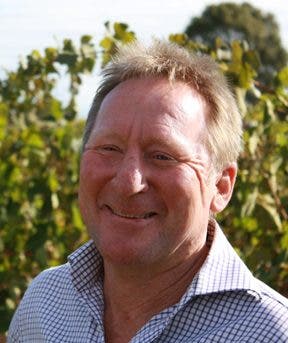 Mike Farmilo is a former maker of Penfolds Grange, St Henri and Bin 707 and twice winner of the Jimmy Watson Trophy. He has been making wine in McLaren Vale for over 30 years and is a legend of the industry...
A truncated bio for Mike reads as follows:
Completed winemaking at Roseworthy in 1977
Seaview winemaker in the 80s
Worked for Angoves in the late 70s - including winning a trophy with a Riverland Riesling in 81
In the late 80s Mike became Group Red winemaker for Penfolds/Southcorp – responsible for all Penfolds red wines including Grange and St Henri, Lindeman's wines, Seppelt's, Wynns and Leo Buring
During his tenure with Penfolds/Southcorp Mike won at least one trophy at every capital city wine show every year and twice won the coveted Jimmy Watson trophy
In the midst of all this Mike has also completed vintages in Germany, California, France and Chile
Nowadays Mike is the Chief winemaker for Monterra and makes the excellent wines for Willunga 100.
..