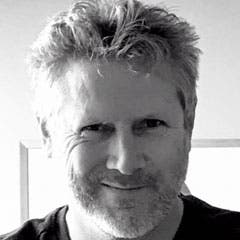 I was always bound for the wine industry. My father had a healthy supply of D'Arenberg reds from the mid-70s to ween me on and I lived a short walk down the road from three wine shops, I had no hope… My career in wine has been a mix of independent retail in the early 90s where I was part of the team that established The Edinburgh Cellars, to working and studying in the UK knocking over the first two hurdles to the Master of Wine. I returned to Australia and worked for Baily and Baily and then began a lengthy stint in wholesale championing a long list of small, independently owned wineries. I have also worked as cellar hand, picker, pruner and a bunch of other inglorious roles to keep my feet firmly on the ground and convey a greater appreciation of what happens before wine makes it to your glass. I've recently started making my own wine (One Mad Moment) and also work part time in the family vineyard – I'm bloody busy but love it! Whilst I am fluent in the language of wine-wank, I maintain wine is only as good as the company you're keeping, or the occasion, which is why you'll still catch me chancing my arm with the house red or throwing down a Coopers Red after a tasting. Cheers Phil
These are a few of my favourite things...
| | |
| --- | --- |
| Favourite Food? | Sea Stars & Snow Pea Salad |
| Wine Du Jour? | Pinot Noir of the Northern Burgundy variety |
| Preferred Music? | 80s |
| And to Relax? | Bike riding, hiking |
..