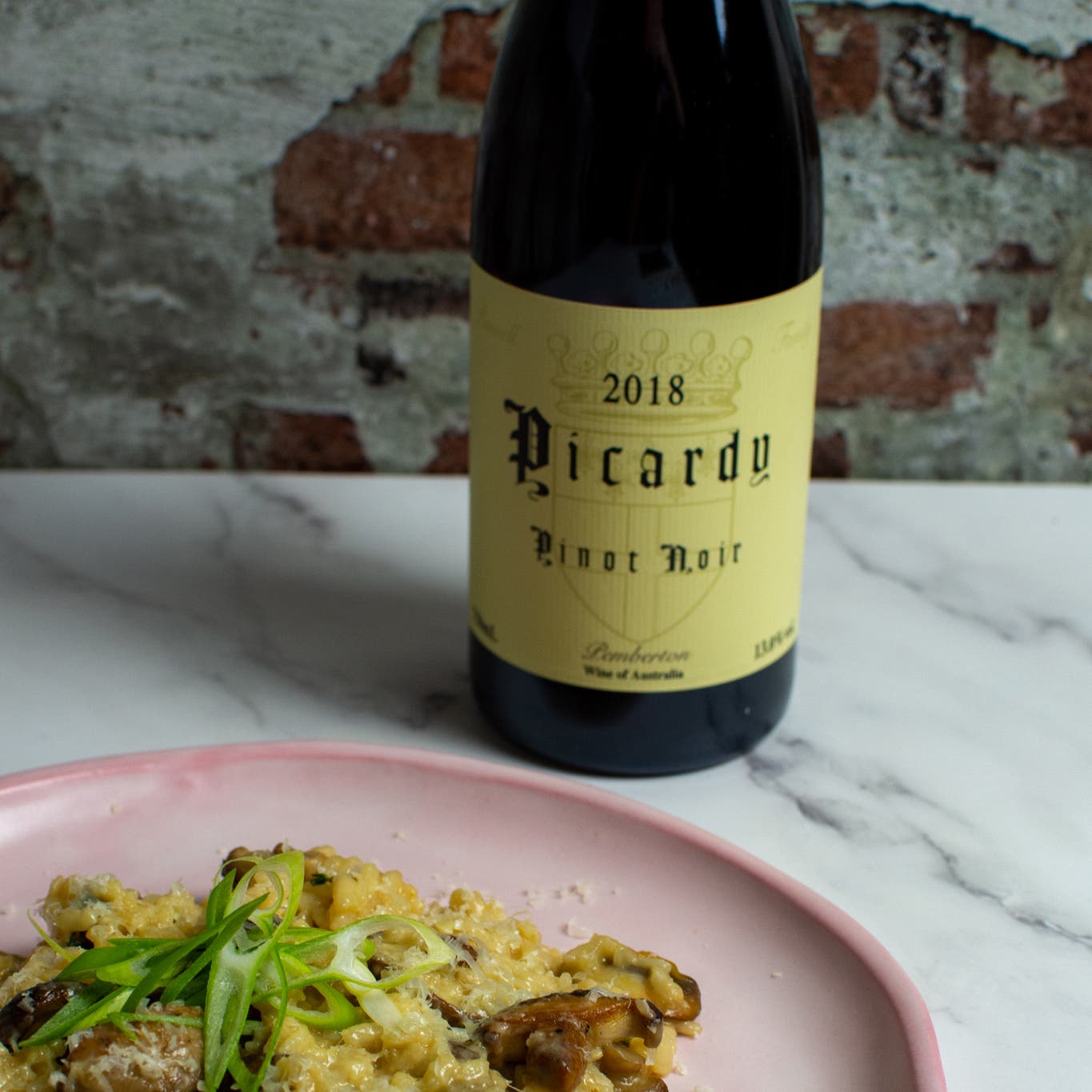 There is nothing better than a cooler evening, a bowl of Wild Mushroom Risotto and a bottle of Picardy Pinot in hand. Well, the glass in hand but the bottle pretty close to the hand too. It's a cracking match. This week thanks to my buddy Dan at winedirect.com.au, I am sipping the Picardy Pinot Noir. This Pinot comes out of Pemberton in WA. In fact, it's my first Pinot from WA. Thanks Dan, you gave me my first.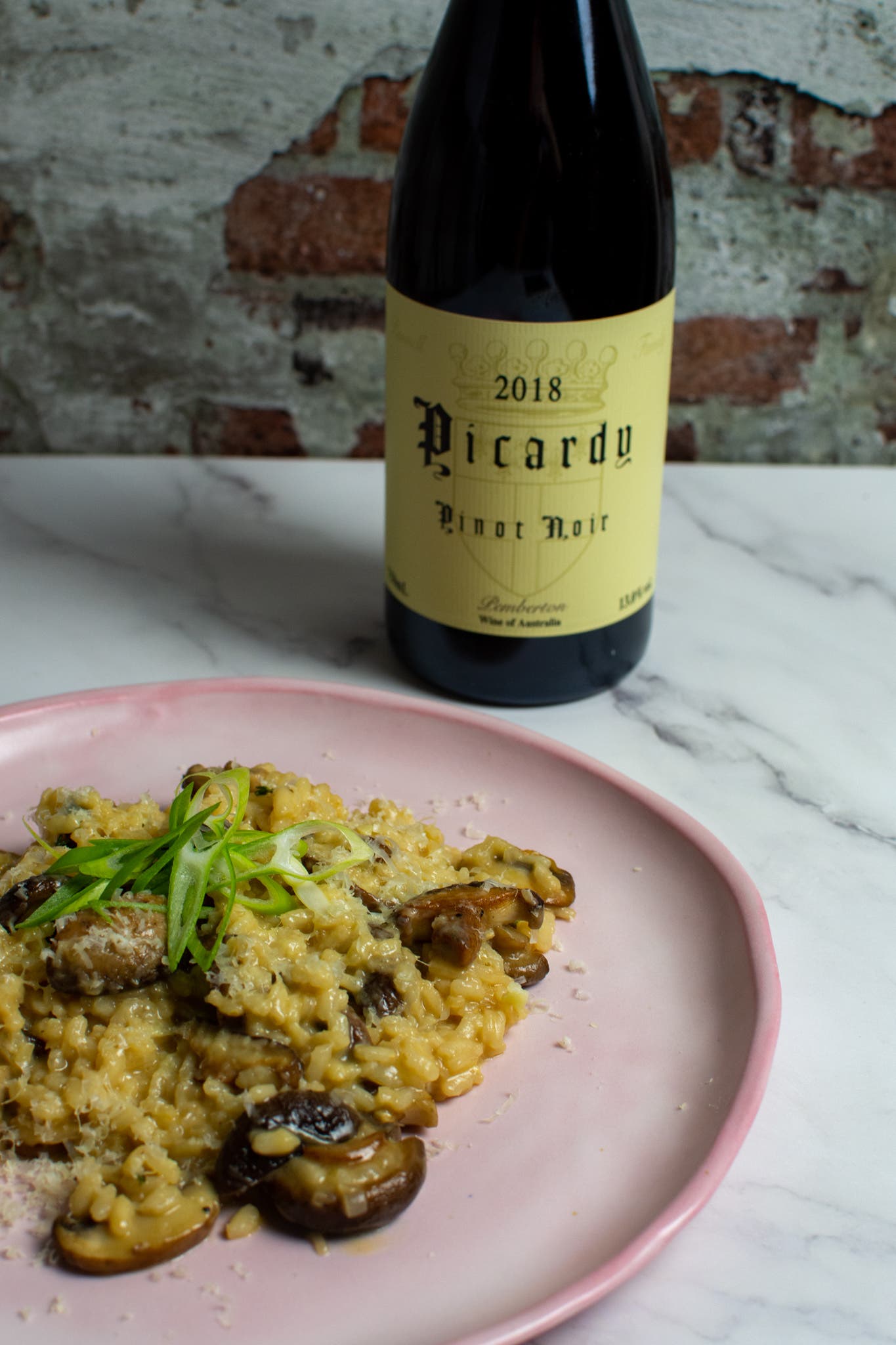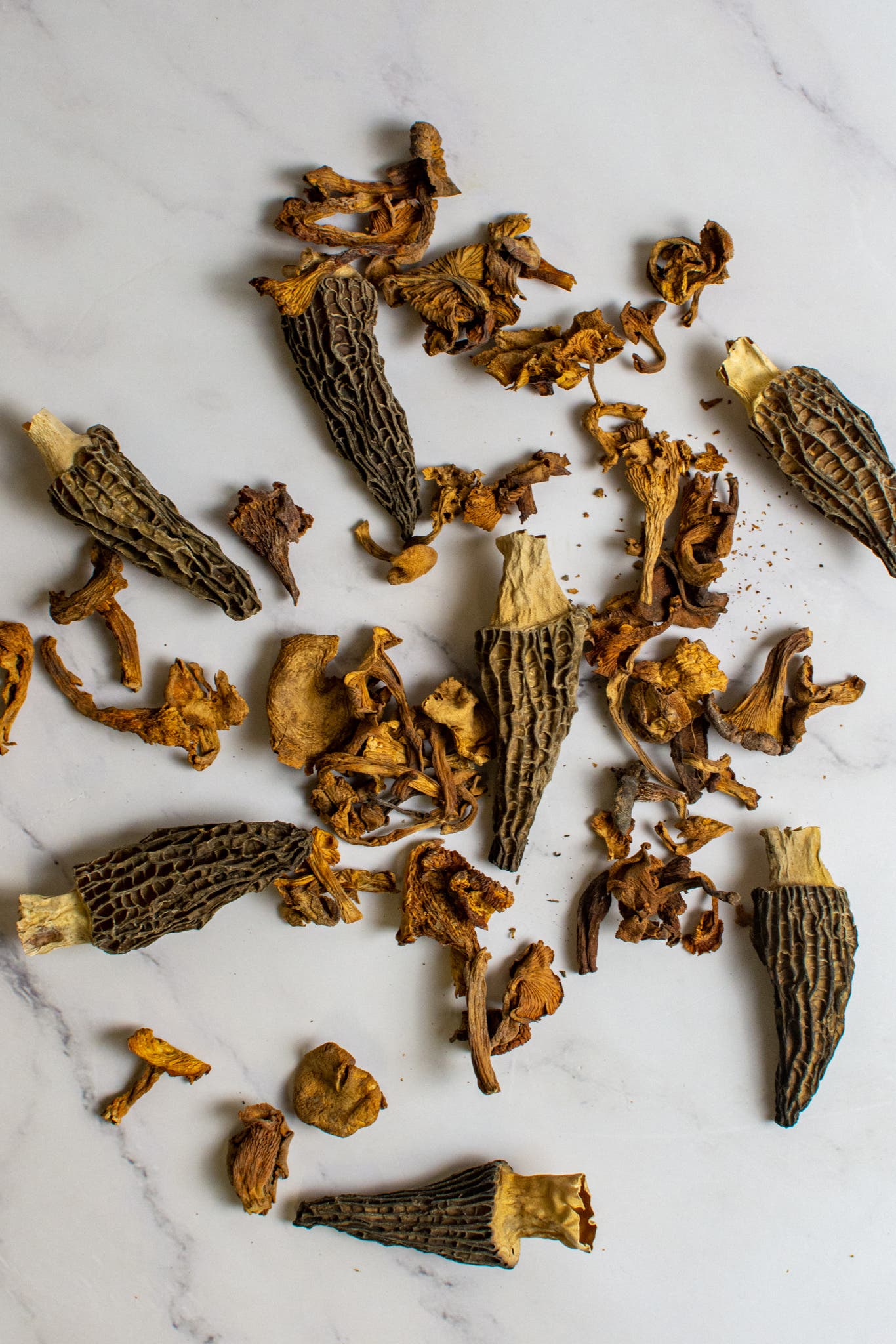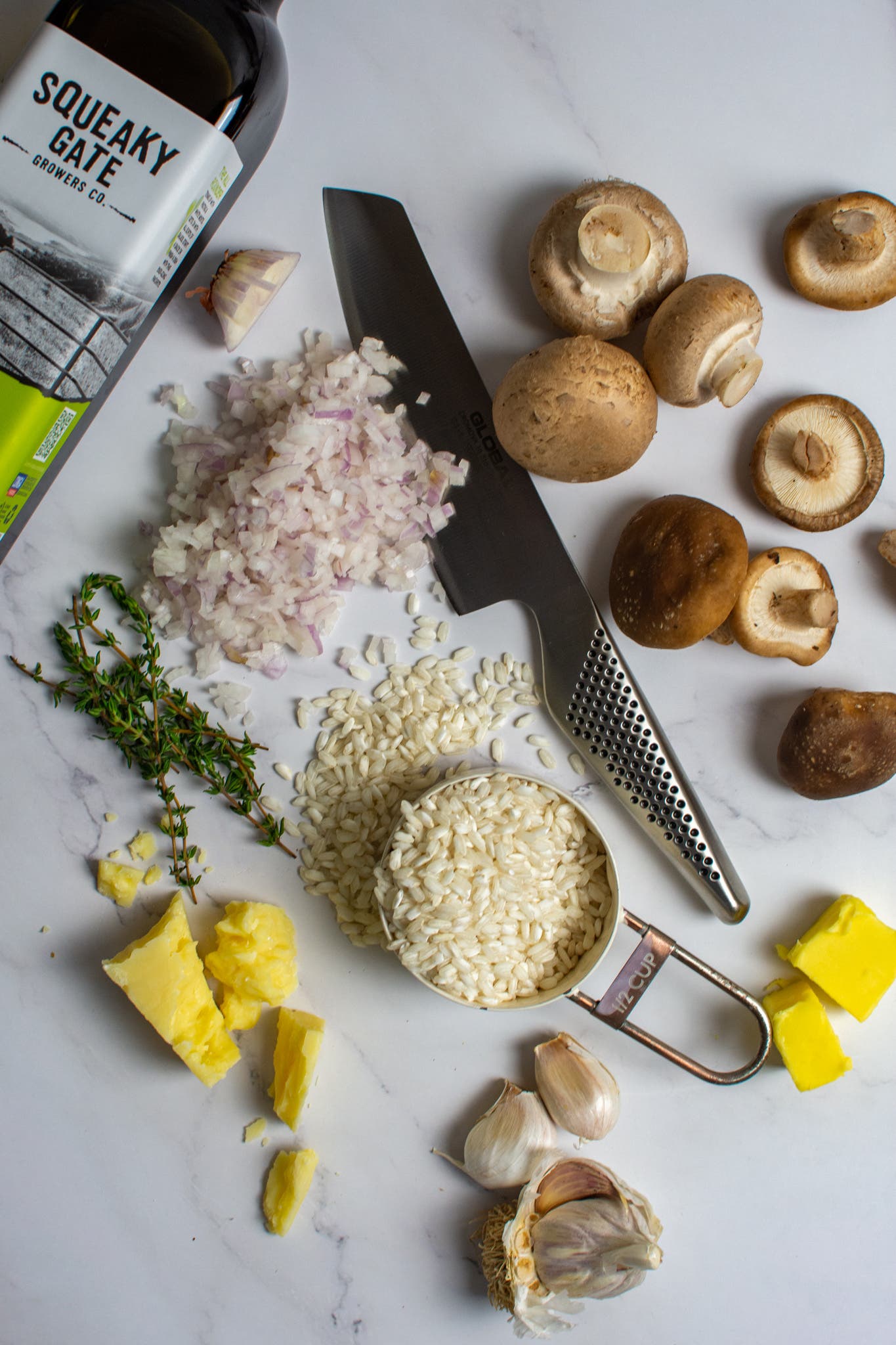 The Pinot is made in a more Burgundian style, in fact, the clones for the vines were brought over from Burgundy themselves - something that took the Pannel family over 10 years to do. Dedication! You may ask what a Burgundian Pinot tastes like. Well, it's known as an "old world wine" so comparing this to an Aussie Pinot, I find it a little more earthy and more acidic. This would tend to mean, in my opinion, that it will age better or longer than new world Pinots but that's not always 100% true.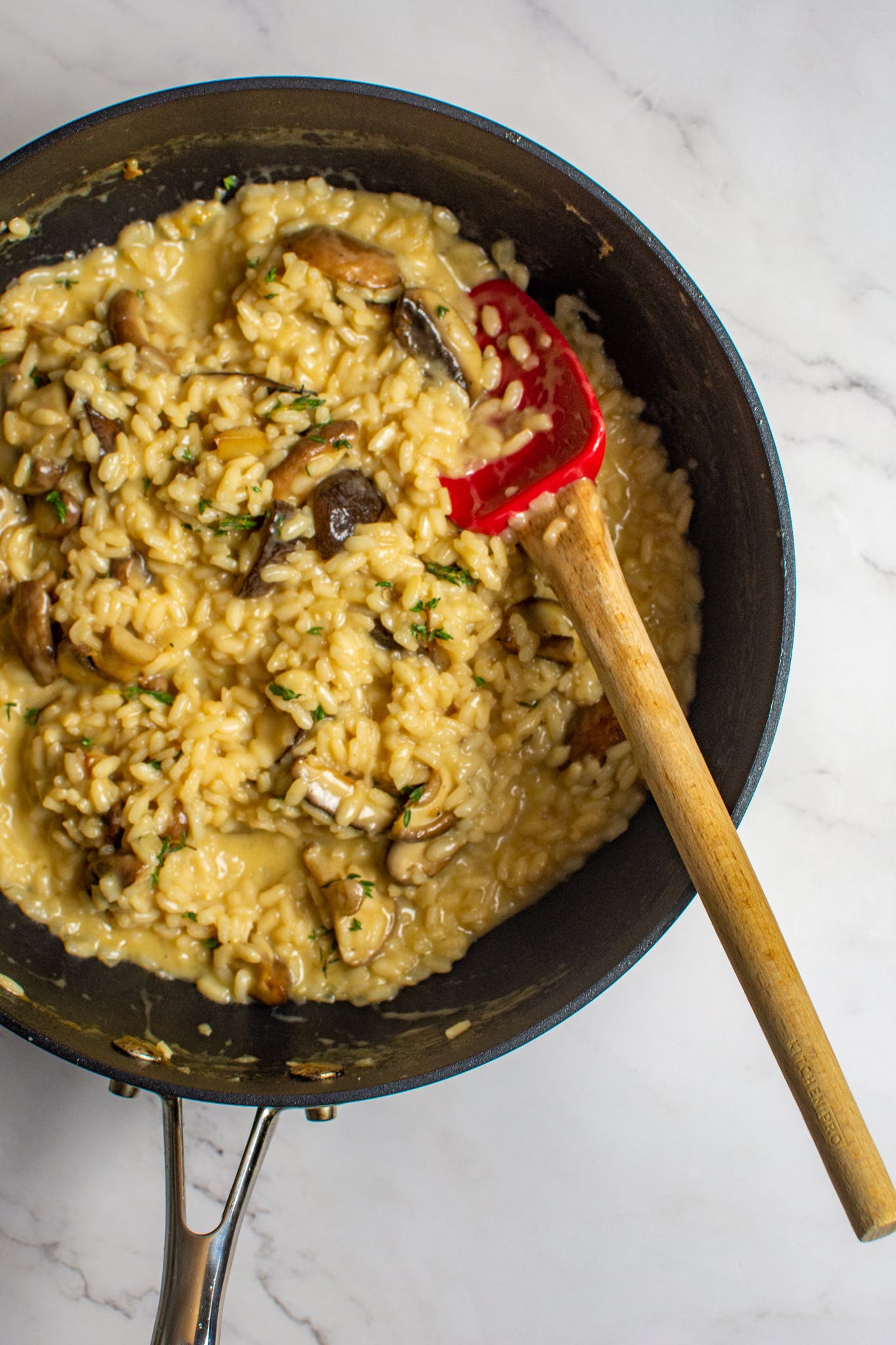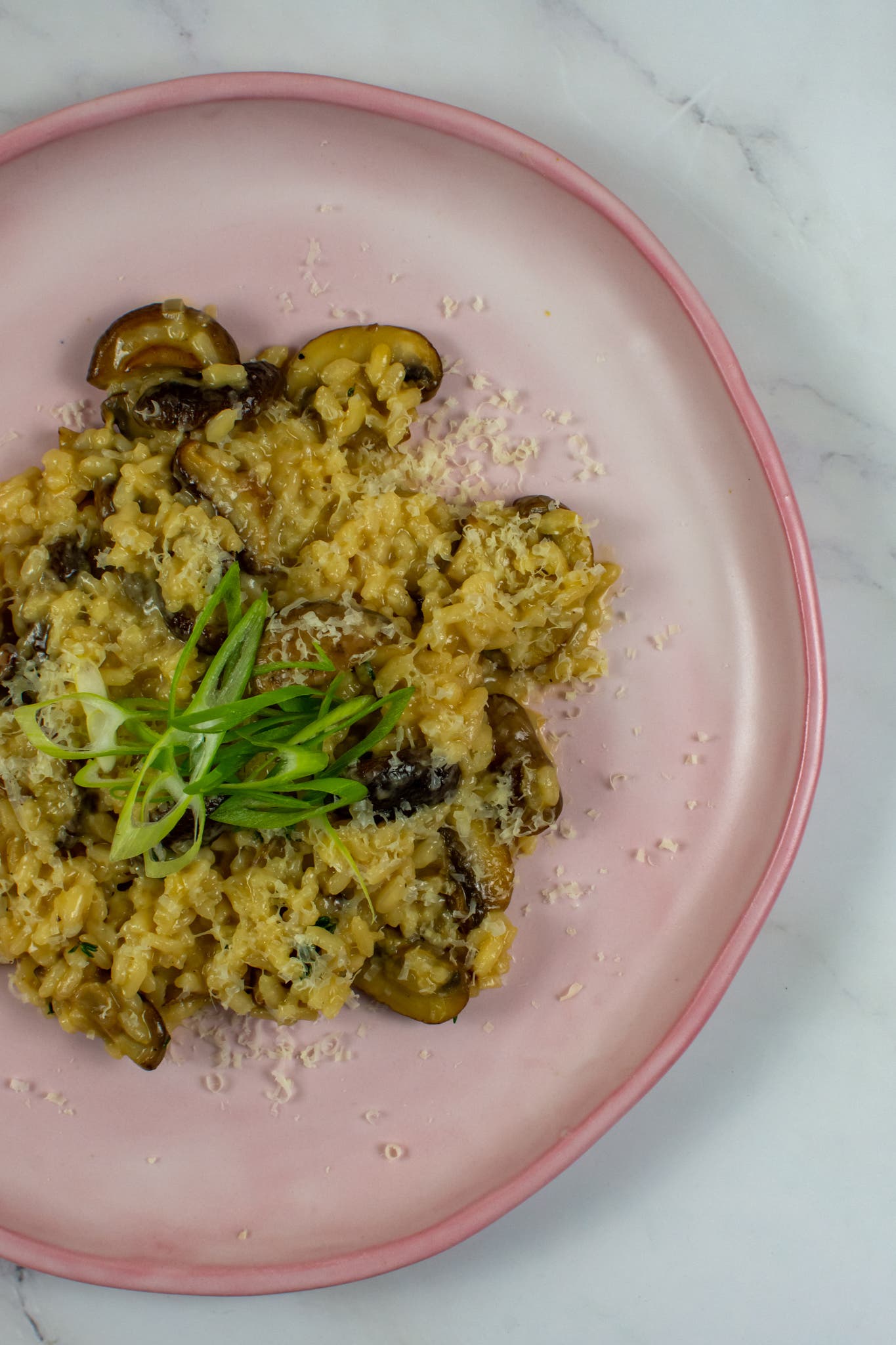 The Picardy Pemberton Pinot exudes class and sophistication, definitely much like myself as I have my feet up on the couch watching Netflix drinking the wine! Spice, black pepper, truffle & raspberry make this wine completely moreish. In fact, the 2018 vintage is probably their best vintage yet. The earthy tones in the wine pair wonderfully with the risotto, the truffle helps lift the dish but the acidity is what really brings the party in your mouth. My advice - 6 pack, it's really a no-brainer. I'm excited to taste their Chardy too which is en route!
To view the full recipe, please visit me at Another Food Blogger and be sure to follow me on insta for more cool recipes.
..