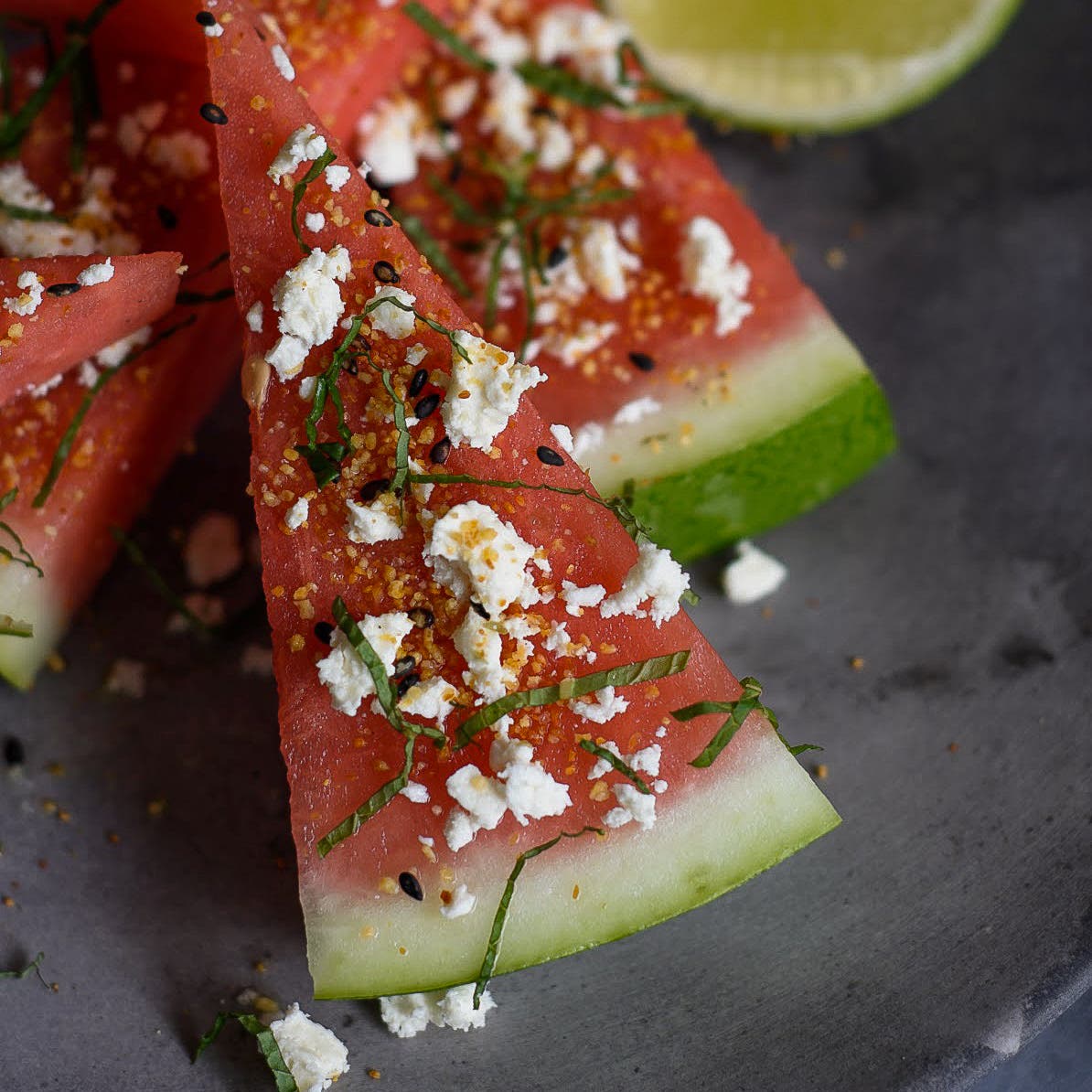 Can't have party food without something to drink - can we?? Good party food is definitely bubbles but bubbles is such a cop-out. Let's make it a little more interesting and go with a deliciously juicy Riesling.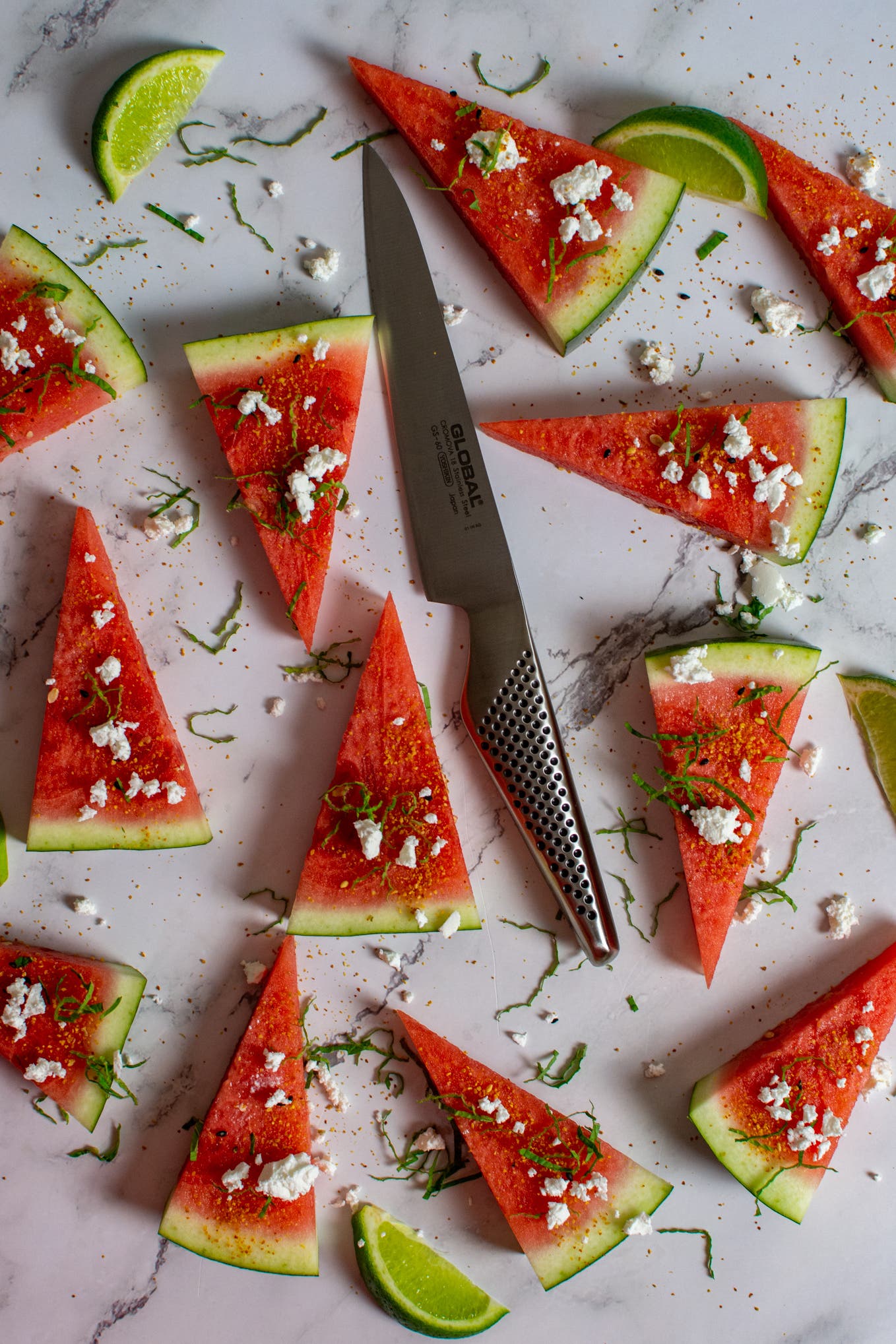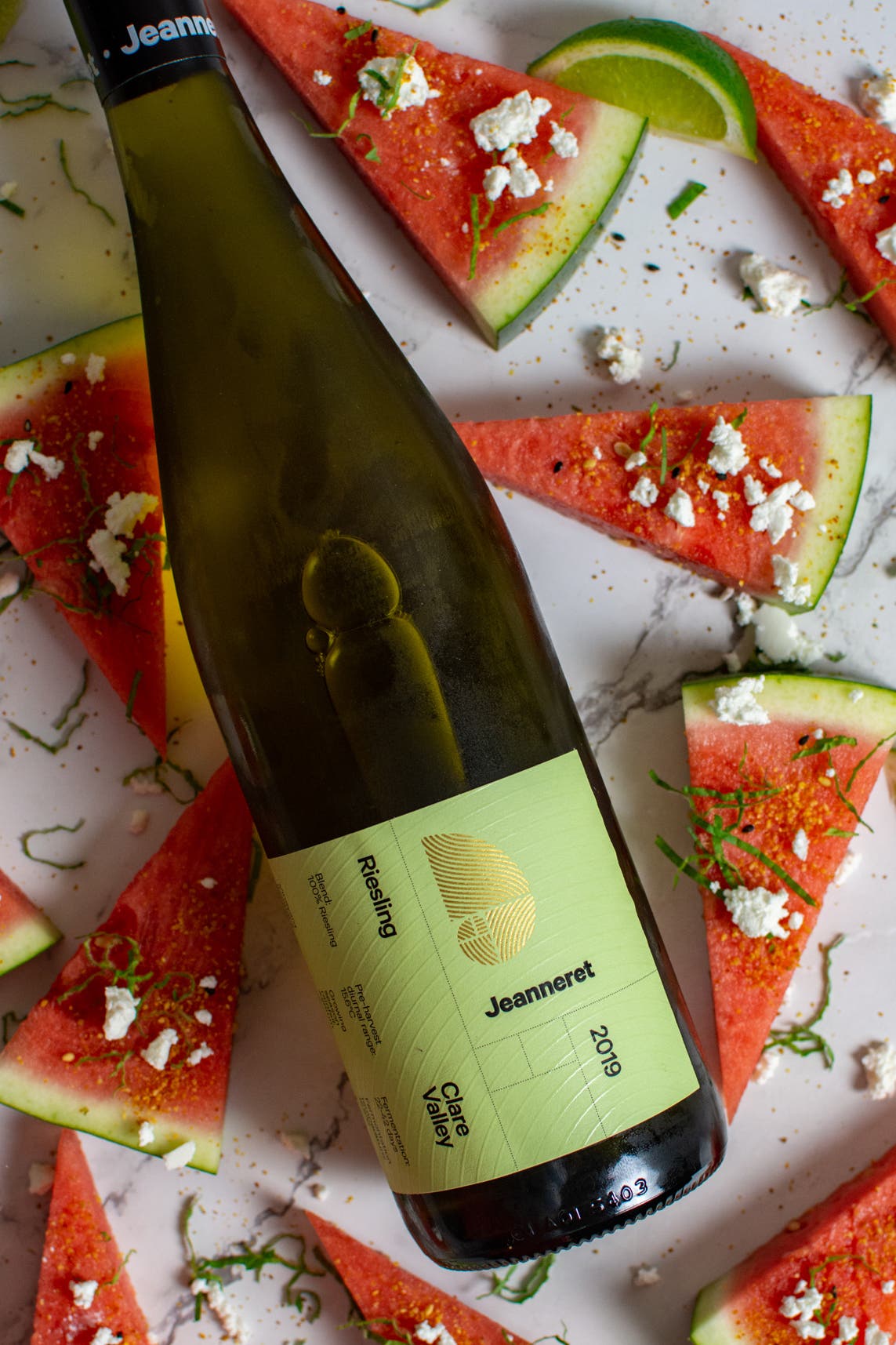 The Riesling I have chosen is 'Big Fine Girl' from Jeanneret. I picked this bad boy up from winedirect.com.au for a great price of $20.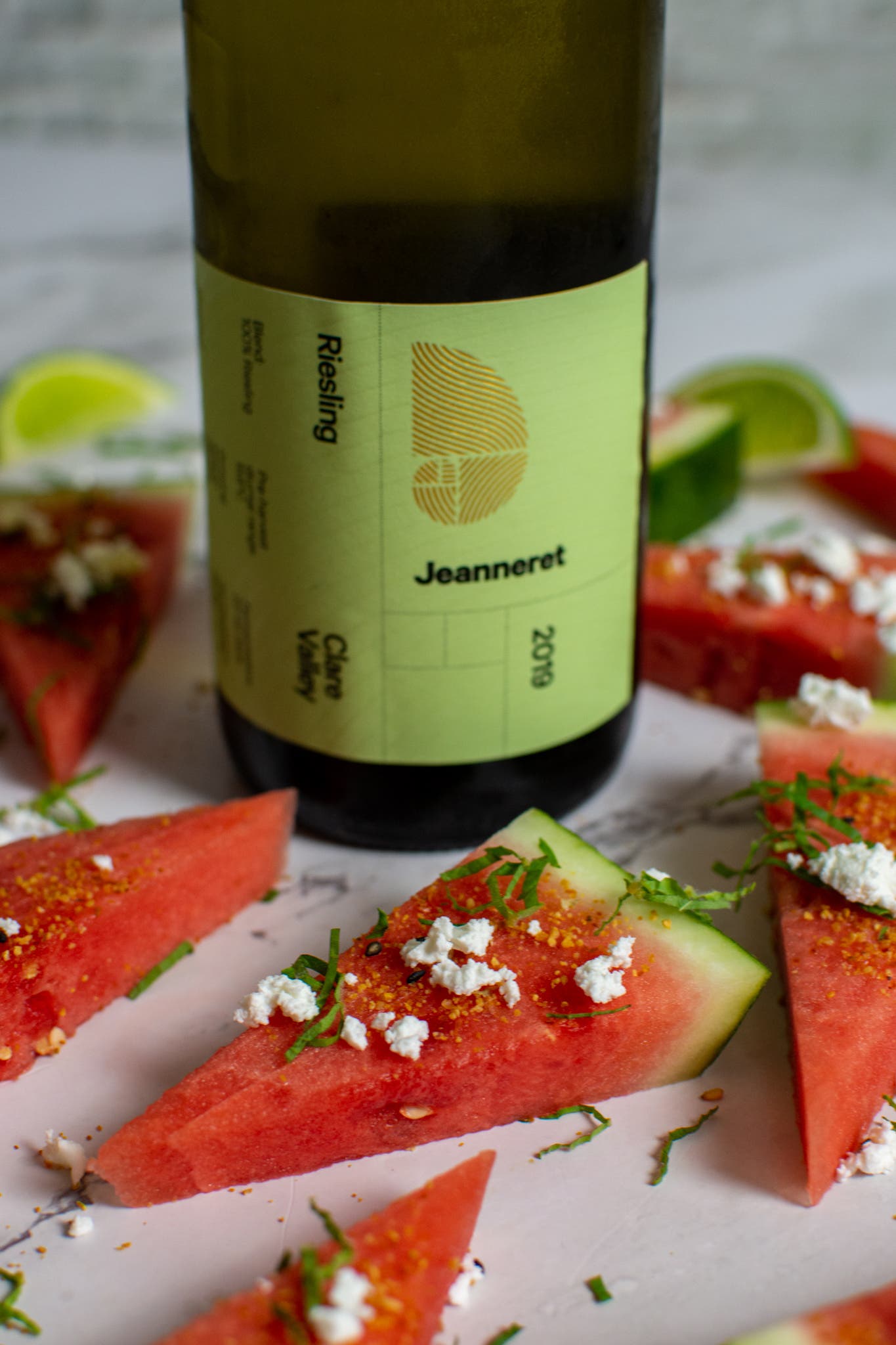 Riesling is a great way to start any occasion - lunch or dinner. This particular Riesling is quite rich with tons of depth. What's that mean? It's got some soul! There is plenty of lemon and lime fruit & juicy acidity too. It works great with the spice from the togaroshi and the saltiness of the feta in the watermelon. It's like there is a party in your mouth, to be honest. Although that does sound a little odd when I read it out loud. The back palate offers a little blackcurrant and good length. A wine that will please most and at $20 it's defo worth a 6pck or more. Another GREAT thing about Riesling is it's aging potential so if one or two of these got lost in the cupboard/cellar you very well may end up with a far superior wine!
To view the full recipe, please visit me at Another Food Blogger and be sure to follow me on insta for more cool recipes.
..