 If you are a fan of Rhone grapes/ wines then I have just the one for you. The Schwarz Wine Co GSM is UBER drinkable. 2017 wasn't the best vintage in Barossa but what the guys have done at the Schwarz Wine Co. is a wine that you would think came from one of the better vintages! You get notes of soft red fruit, violet, mulberries, and licorice too alongside juicy tannins, perfectly balanced acidity, and a touch of oak. With ratings of 94 points from both Huon Hooke and Nick Butler, it's defo a great drop.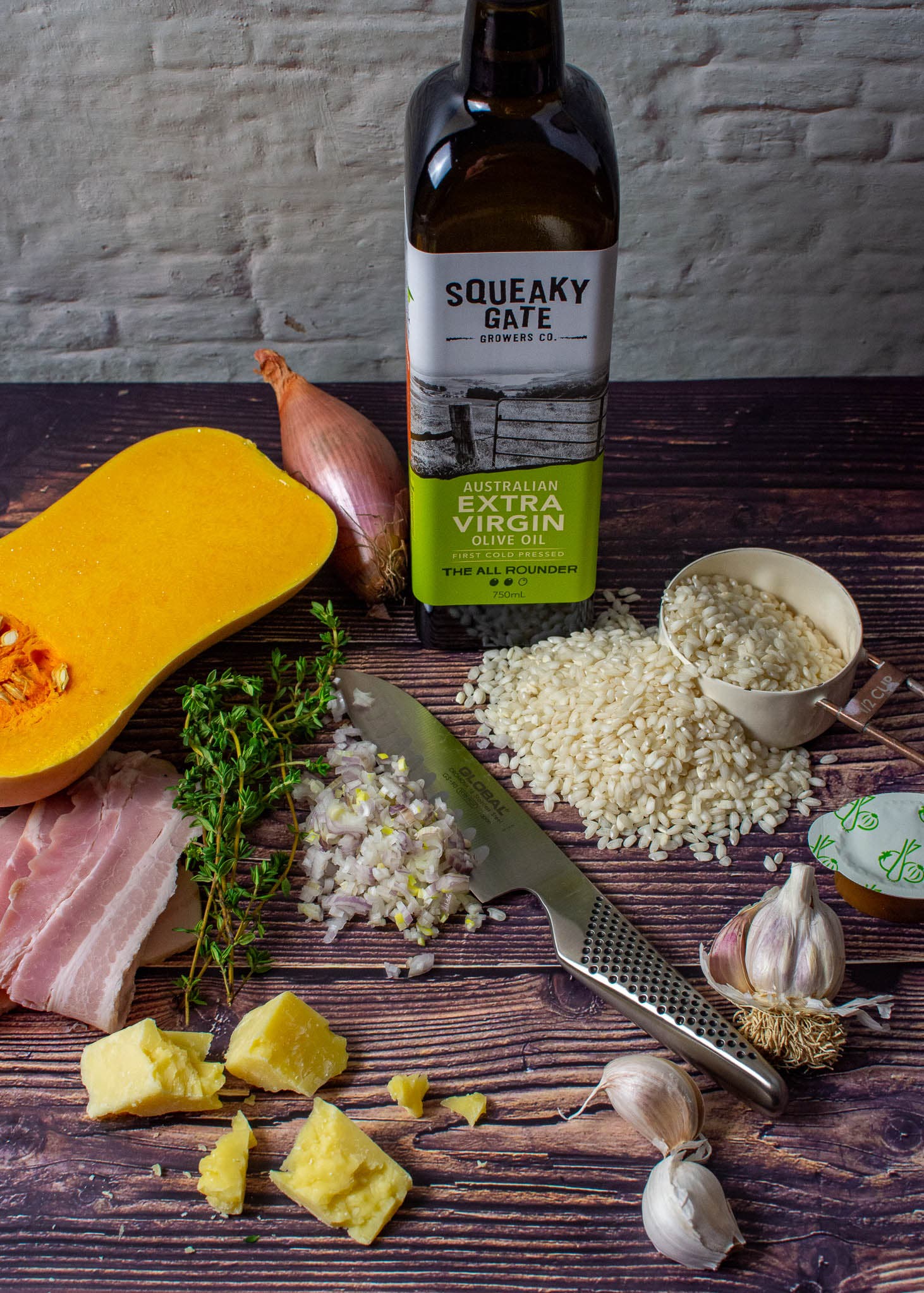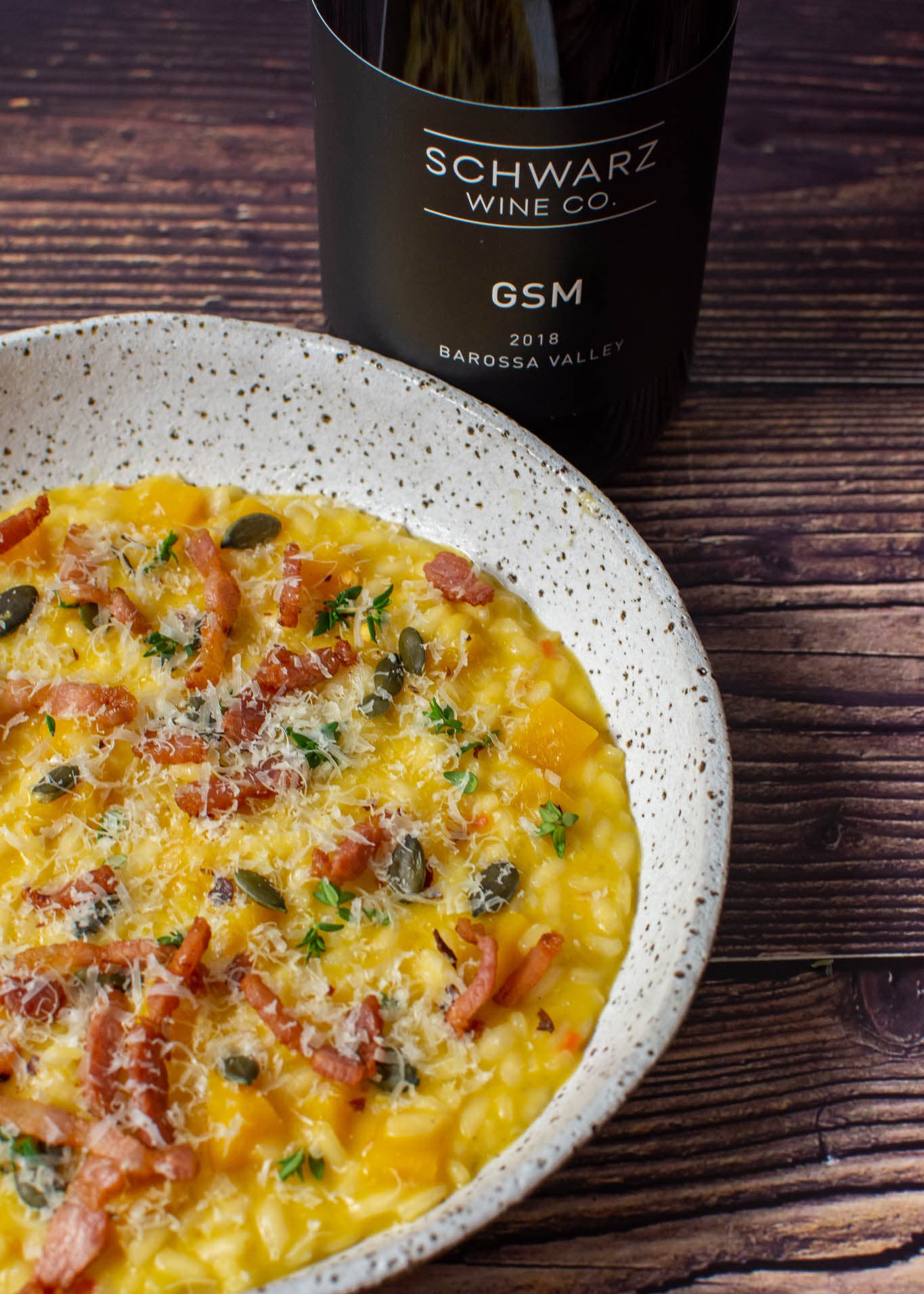 Why does it work with the Pumpkin Pork Risotto you say? Cause it simply does! The risotto is earthy, rich, creamy, and a little salty from the bacon and parmesan topping. So when picking a wine we don't want something with nice balanced acidity to counteract the fat and saltiness of the bacon. We want a wine that's not too big nor too light either. Picky much? Not really. Truth is we all just want a good drop to pair with some great food and that's what we have here in the Schwarz Wine Co. 2017 GSM.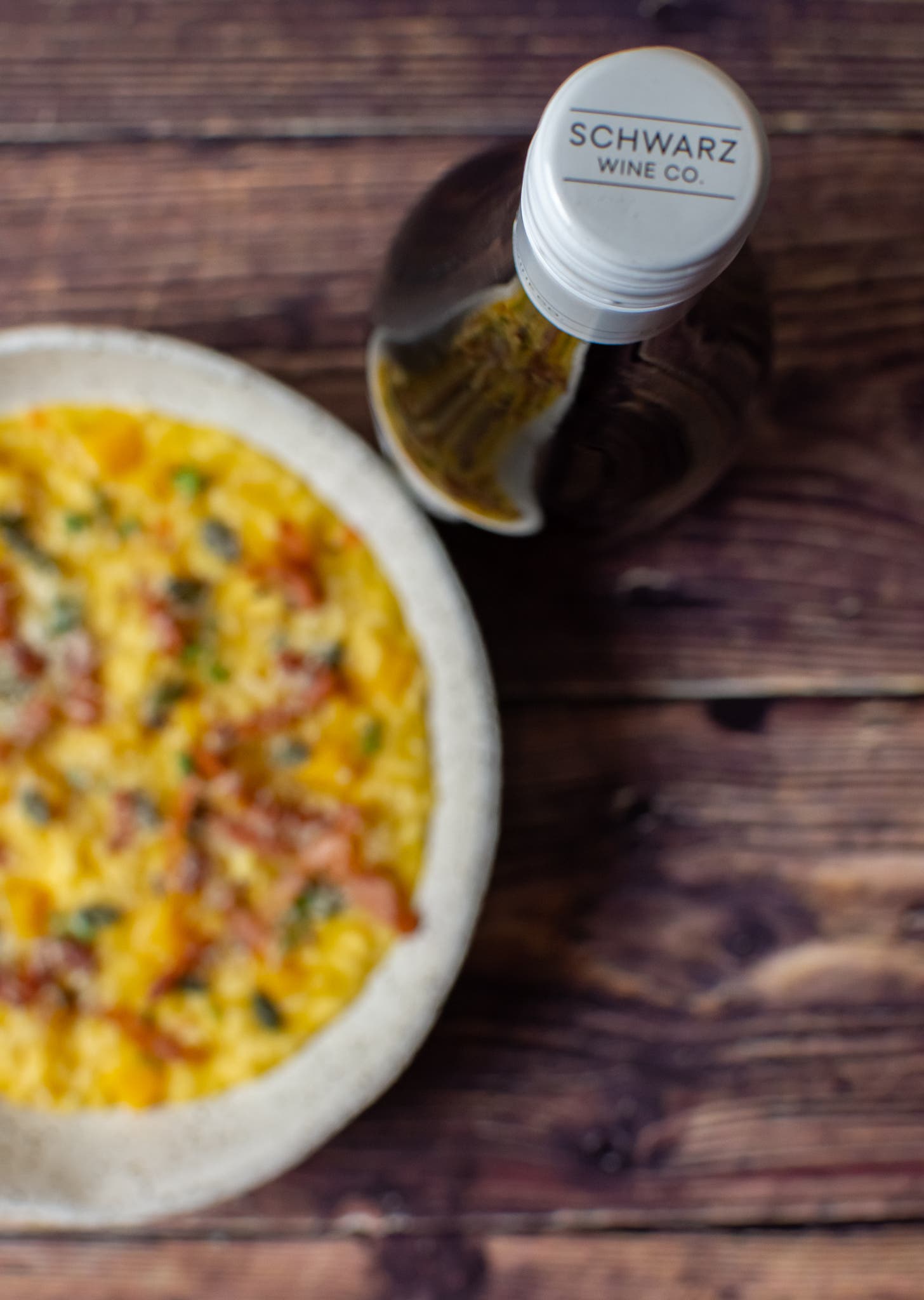 Neither risotto nor wine is fighting to be the star of the show nor are they happy to take a backseat. I would best describe it as Ronaldo & Messi going for the golden boot. Both worthy of the win, both epic competitors that at the end of the day are equally talented in their own right and a joy to watch (or eat/drink in this case!).
To view the full recipe, please visit me at Another Food Blogger and be sure to follow me on insta for more cool recipes.
..