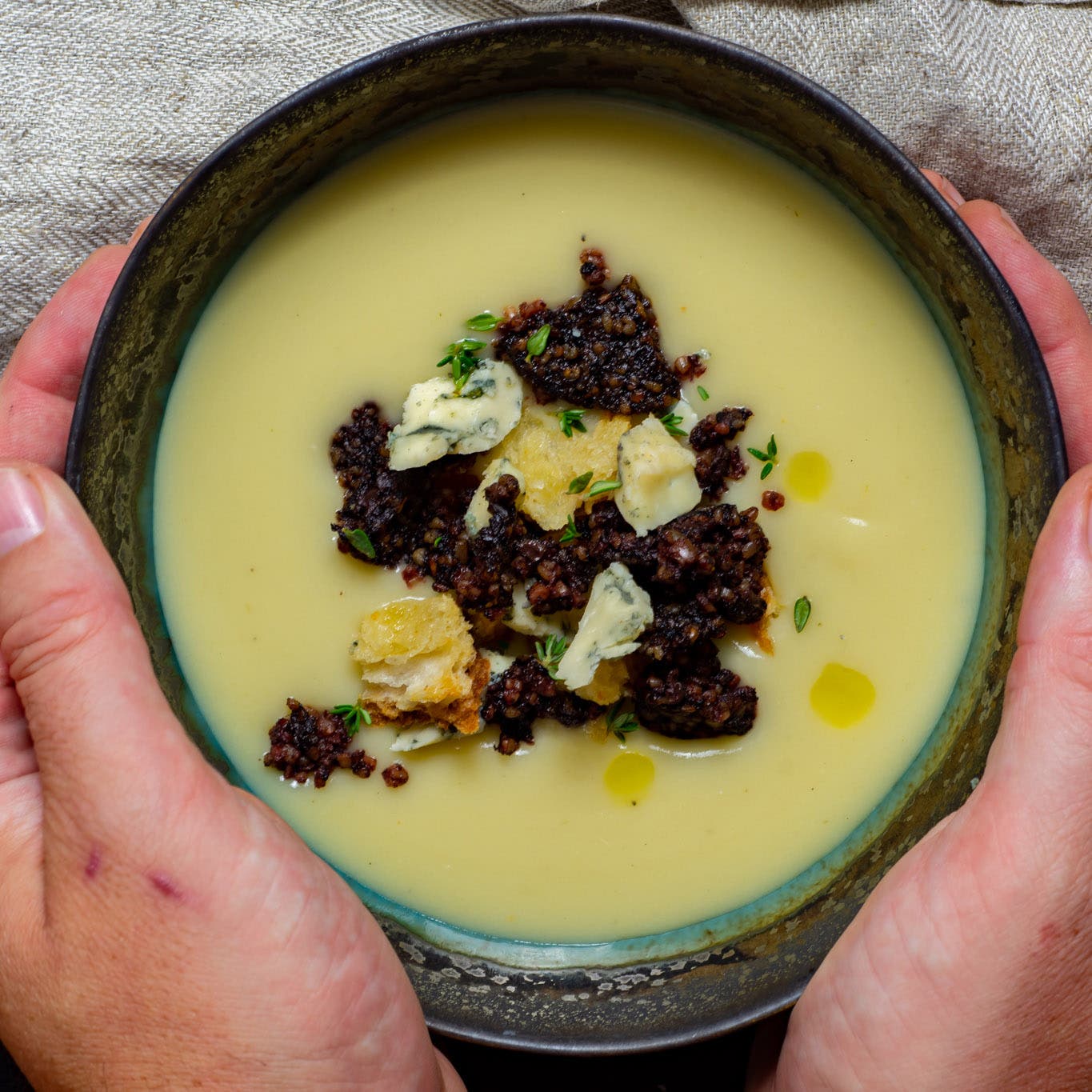 I know it's colder and we are eating a bowl of hearty soup Potato Leek & Black Pudding Soup, but the wife doesn't drink red!!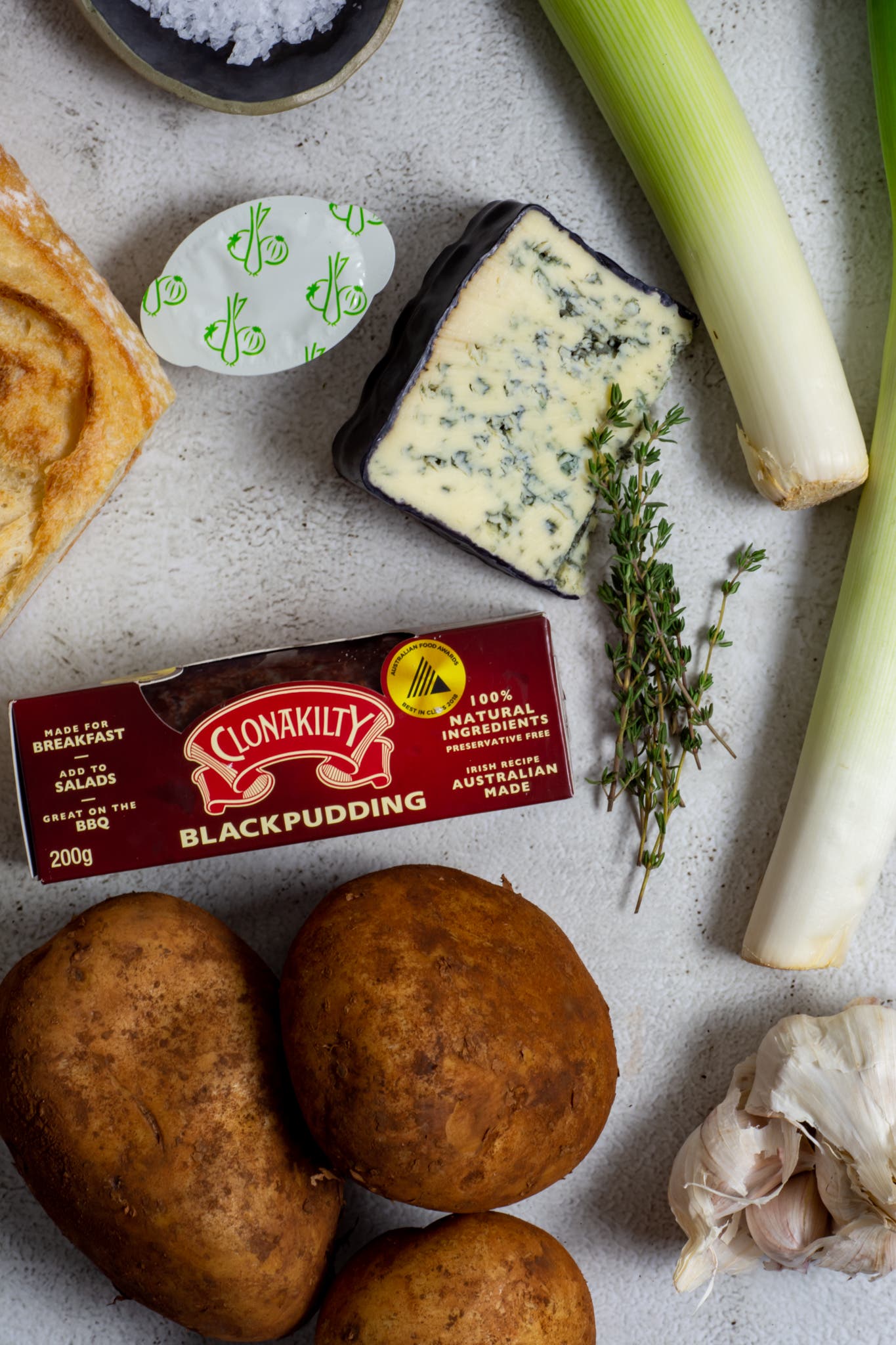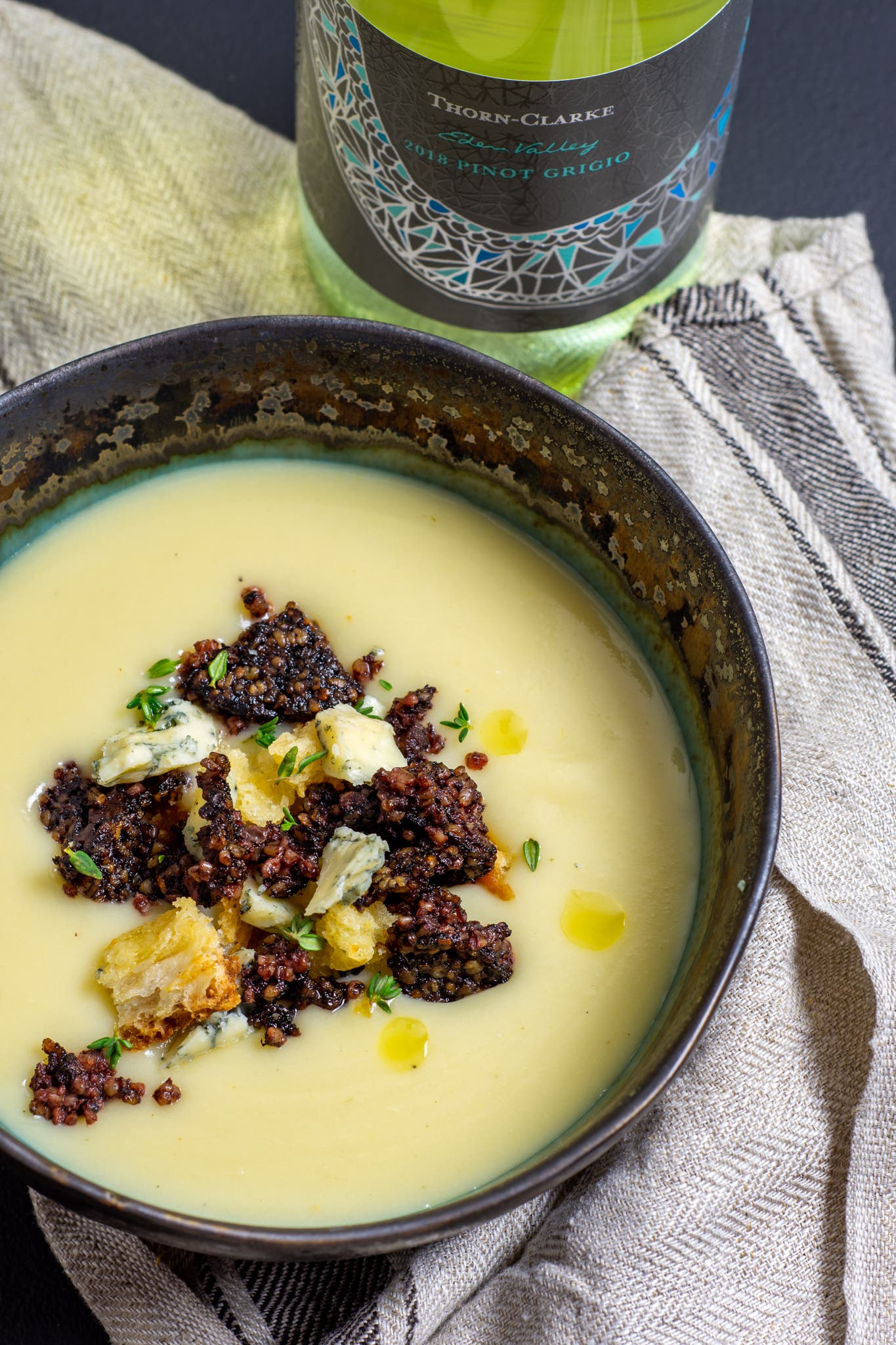 To be honest, though, the soup needed something a little more delicate to sit alongside it and not take centre stage. Truthfully, I'm often not the biggest Pinot Grigio fan - I guess, too many cheap assed ones in restaurants in Ireland or at functions that left me with nasty hangovers! But, I may have just turned a corner with the Thorn-Clarke Pinot Grigio from Eden Valley. Mrs. AnotherFoodBlogger doesn't usually drink mid-week, but one sip of this, and she was grabbing a glass from the cupboard!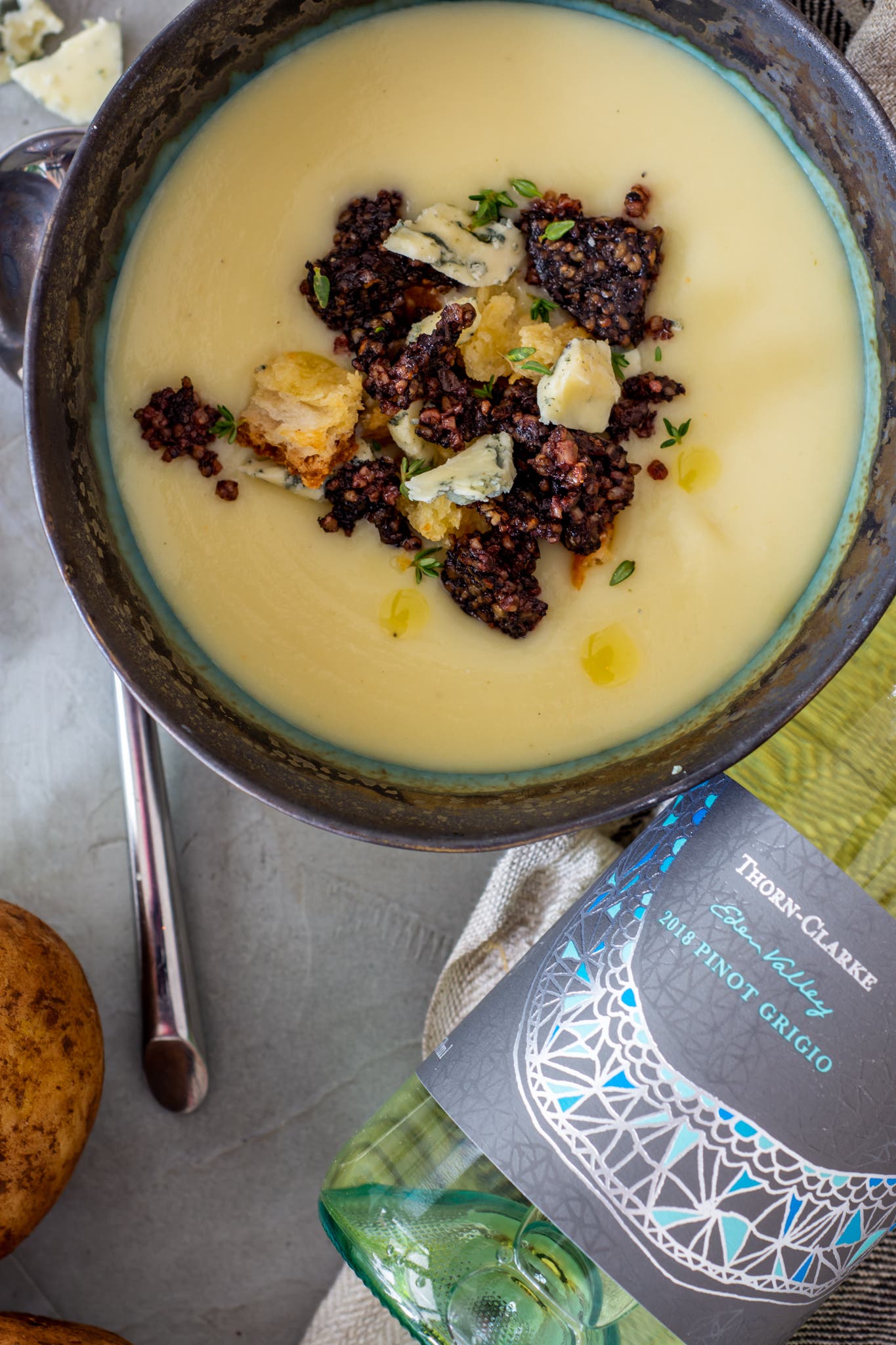 I got flavours of pear, peach (as it opened up), ginger, and bay on the nose. The palate offered more pear (yum), some lime zest, apple, and ginger once again. It's super refreshing with enough going on to stand up to the bold flavours of blue cheese and black pudding. My description of this was "it's not your avg Pinot Grigio" and this soup DEFO isn't your average soup, so a match made in heaven! Why not head to winedirect.com.au and pick up your bottle today.
To view the full recipe, please visit me at Another Food Blogger and be sure to follow me on insta for more cool recipes.
..