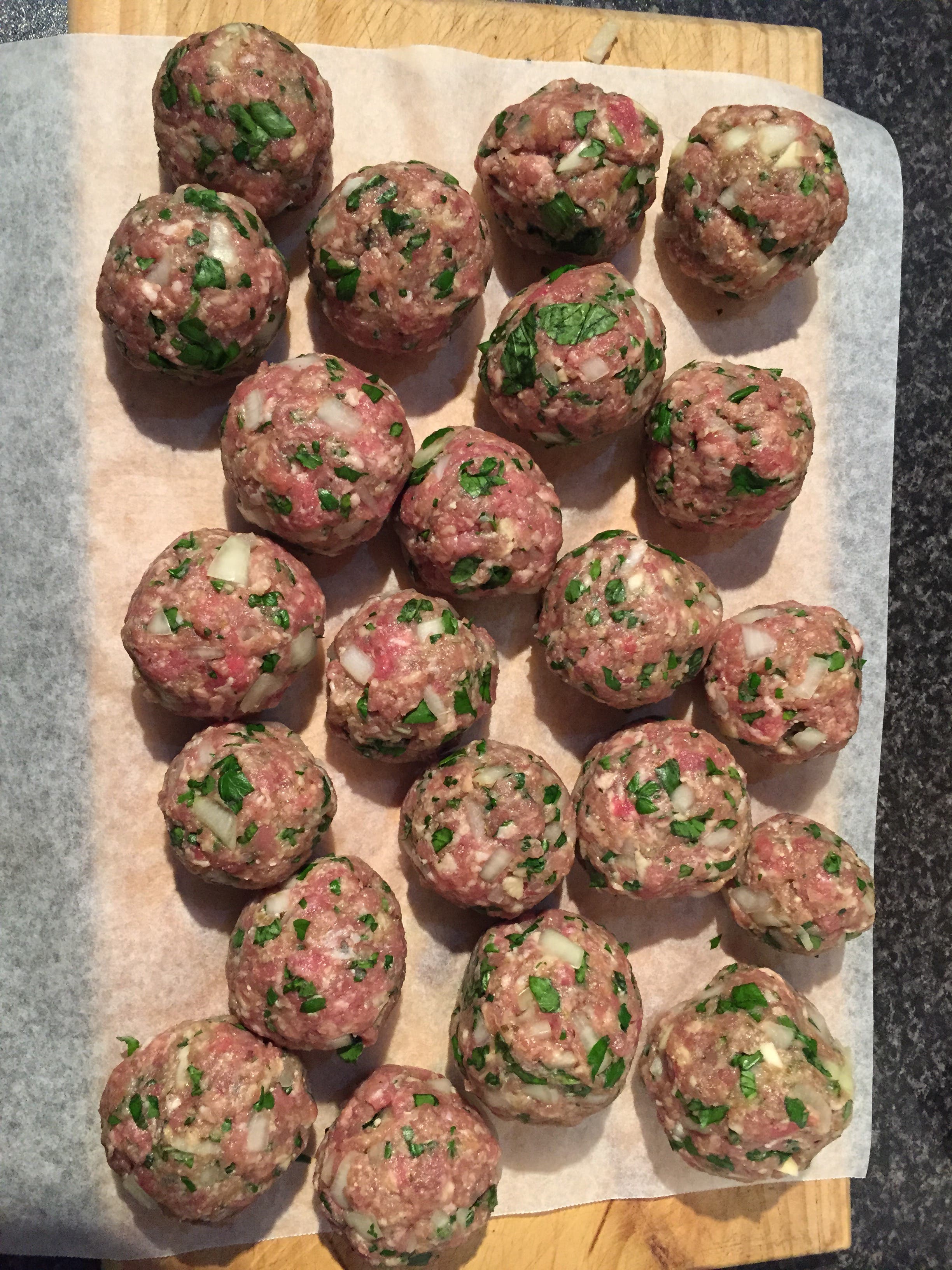 This is my favourite Italian Meatball Recipe (my only one actually) that has evolved from my school days growing up amongst Italians in the northern suburbs of Adelaide. The stay over weekends were a whole new world of food for me. Bread, oil, tomatoes, pasta, pizza… all freshly made and of course, meatballs, the likes of which I'd never tasted before. Back then it all looked like hard work but these days I have come to appreciate that the extra effort and fresh ingredients really makes a difference… The first ingredient(s) are crap weather and good TV… nothing complex is about to happen here but give this recipe the time I'm asking for and you'll take this with you wherever you go.
Meatballs
Ingredients
750g pork mince and 750g veal mince (you can get this pre-blended at some butchers) 2 eggs 100ml milk 1 ½ cups bread crumbs Handful of salt 1 cup oregano (fresh or dry, what's in the larder?) 1 cup chopped fresh flat leaf parsley Handful of garlic powder Handful of fresh ground pepper 1 cup grated parmesan cheese
Method
Mix all these ingredients in a bowl by hand, yes, your bare hands – be five years old all over again! Only this time your loved ones will actually eat these creations rather than the backyard amalgam you passed off as food… roll mixture into golf ball sized balls and set aside… for all you OCD folk they won't be exactly the same size but that's okay, these, like the ones that occur everywhere in nature are rarely uniform.
Sauce
Ingredients
2 x 400ml can chopped tomatoes 2 x 700ml bottles of passata 3 x brown onions chopped finely 4 x cloves garlic, chopped finely 1 cup fresh chopped basil 1 teaspoon of ground clove
Method
In a pot on high heat sweat off onion and garlic until clear, stir in the clove then add the rest and mix together (stir)… rinse the tomato cans and passata bottles with water and add to the pot… don't waste any of this tomatoey goodness… cook with lid on until it starts bubbling, reduce heat by half and slowly drop all the raw meatballs in the pot. DO NOT STIR for at least half an hour, this gives the balls a chance to solidify. Originally I did this because Ray Liotta says this in the movie Goodfellas but as it turns out this is good policy anyway. Let this pot bubble away on low heat for 3 hours stirring occasionally. The sauce is wonderfully concentrated after this time and will go well with anything you decide to serve it up with. I love it with crusty bread.
The Booze
2013 Renards Folly Sangiovese Cabernet is a good match here… there's spice and cherry on the nose and a palate complimented by cassis and chocolate. What makes this especially good with food is the silky tannins and medium to heavy palate weight, it complements the food. Put the ballsy shiraz away and enjoy these balls with Renards Folly, dare I say 'it's amazeballs?'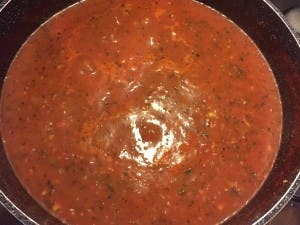 ..