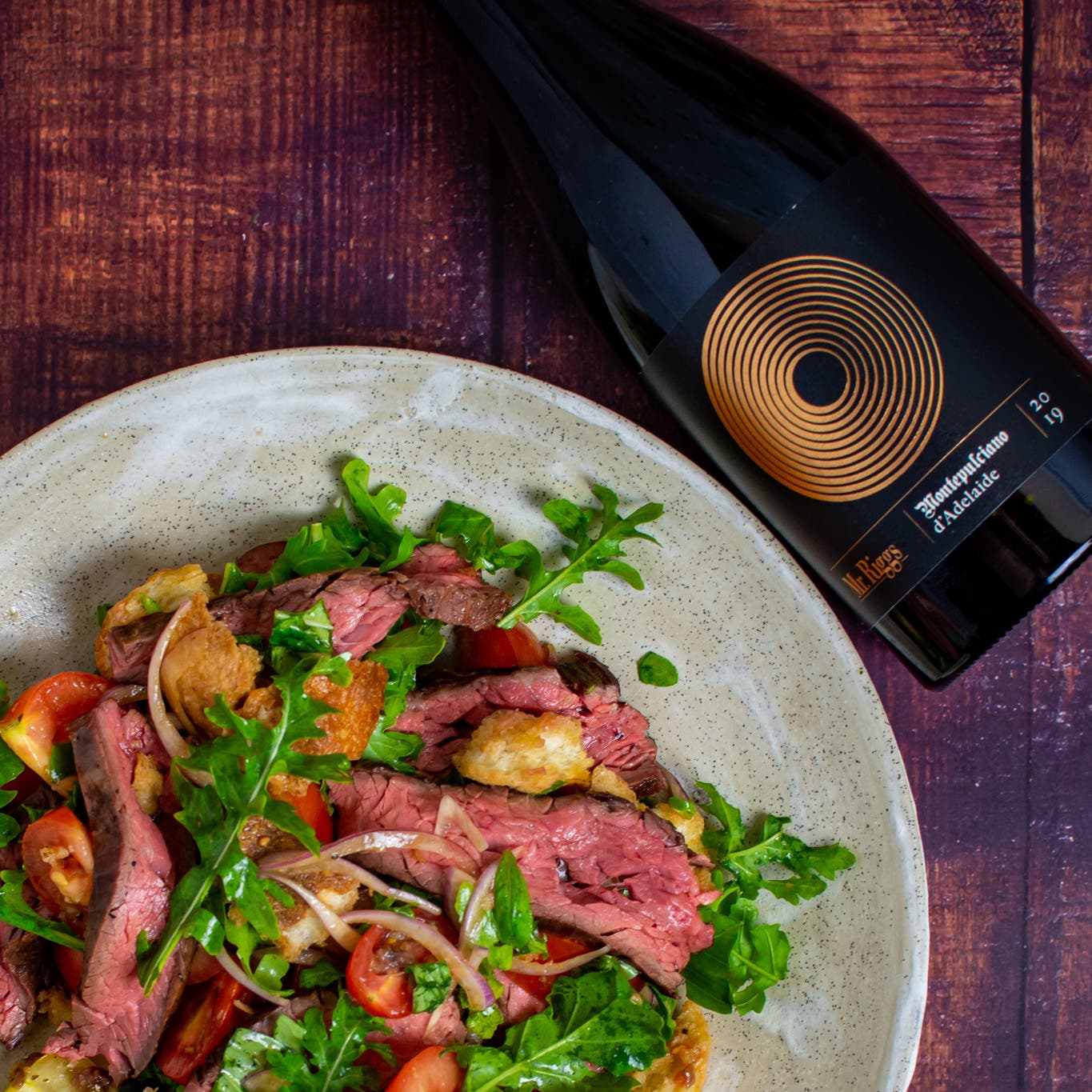 As mentioned this salad was enjoyed at lunch and what's better than lunch? Yep, that's right lunch with wine!
This week we sipped on not one, not two but three bottles of Mr Riggs Montepulciano wine. Mr Riggs is a James Halliday 5 star rated winery which is a pretty amazing achievement in itself. You know when you crack open any wine from these guys we are talking about a glass of seriously good wine and this one didn't disappoint either!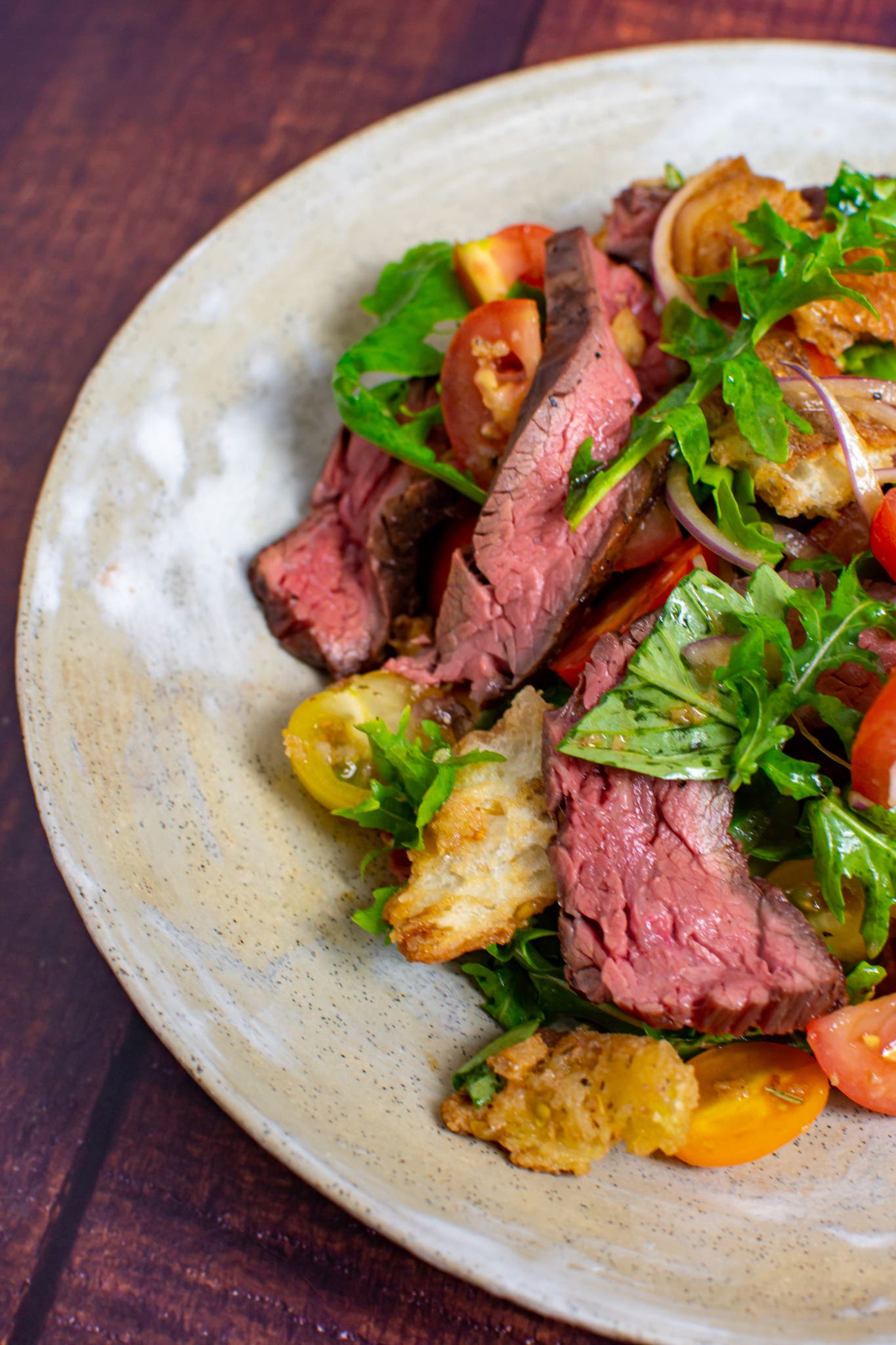 Spice, tobacco, mint and meatiness line the glass. Length and power line the palate! You get all the flavours from the nose on the palate along with some cigar box, plums, cherries and fresh vanilla too. This wine is no slouch. Decant and enjoy or hideaway for a few years before cracking it open. It may seem like an odd choice for lunch but with all that juicy acidity from the tomatoes and richness from the rare beef it was a combo that knocked it out of the park!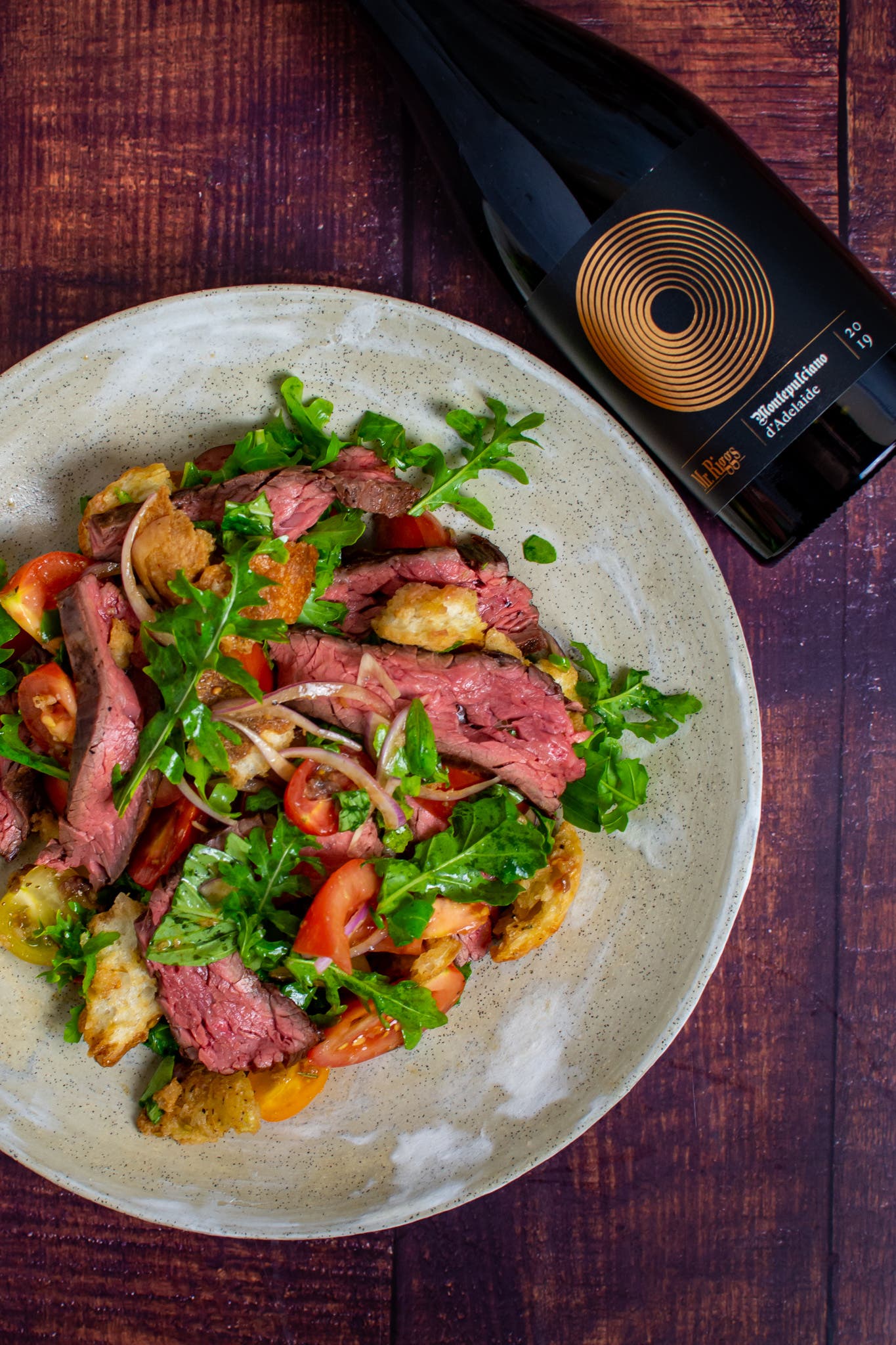 ..