What to drink with grilled lamb and a salad boasting Mediterranean flavours? Italian red, that's right! More specifically a delicious Valpolicella Superiore from Ca Botta.
Whenever we eat grilled or bbq'd lamb at home, if it's not an Aussie wine then our first choice is a Valpolicella from fair Verona in Italy. You just can't beat the flavour and texture that you get from these wines. Sitting back with this salad served family style, knowing the hard part is done there is no better feeling than sipping a glass of Valpolicella amongst friends and family.
The Ca Botta Valpolicella Superiore offers a big and juicy punch up front but as it opens up (or if you can decant – all the better!) but softens as it breaths. Herbaceous notes of rosemary & thyme along with blackberry, raisin, coffee, balsamic, tobacco & fig to boot. It's a complex little number that like the salad gets better with every bite or sip!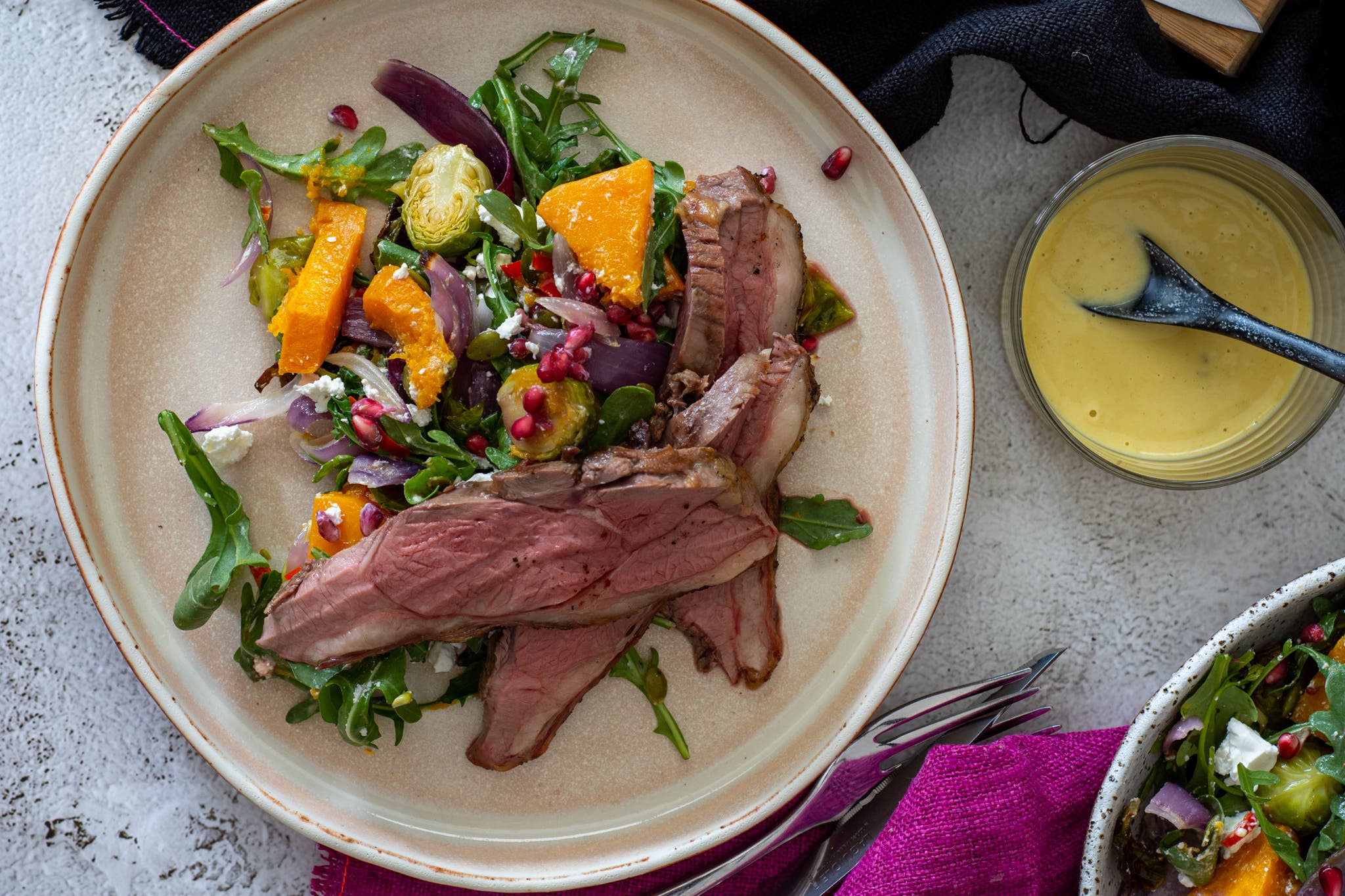 ..