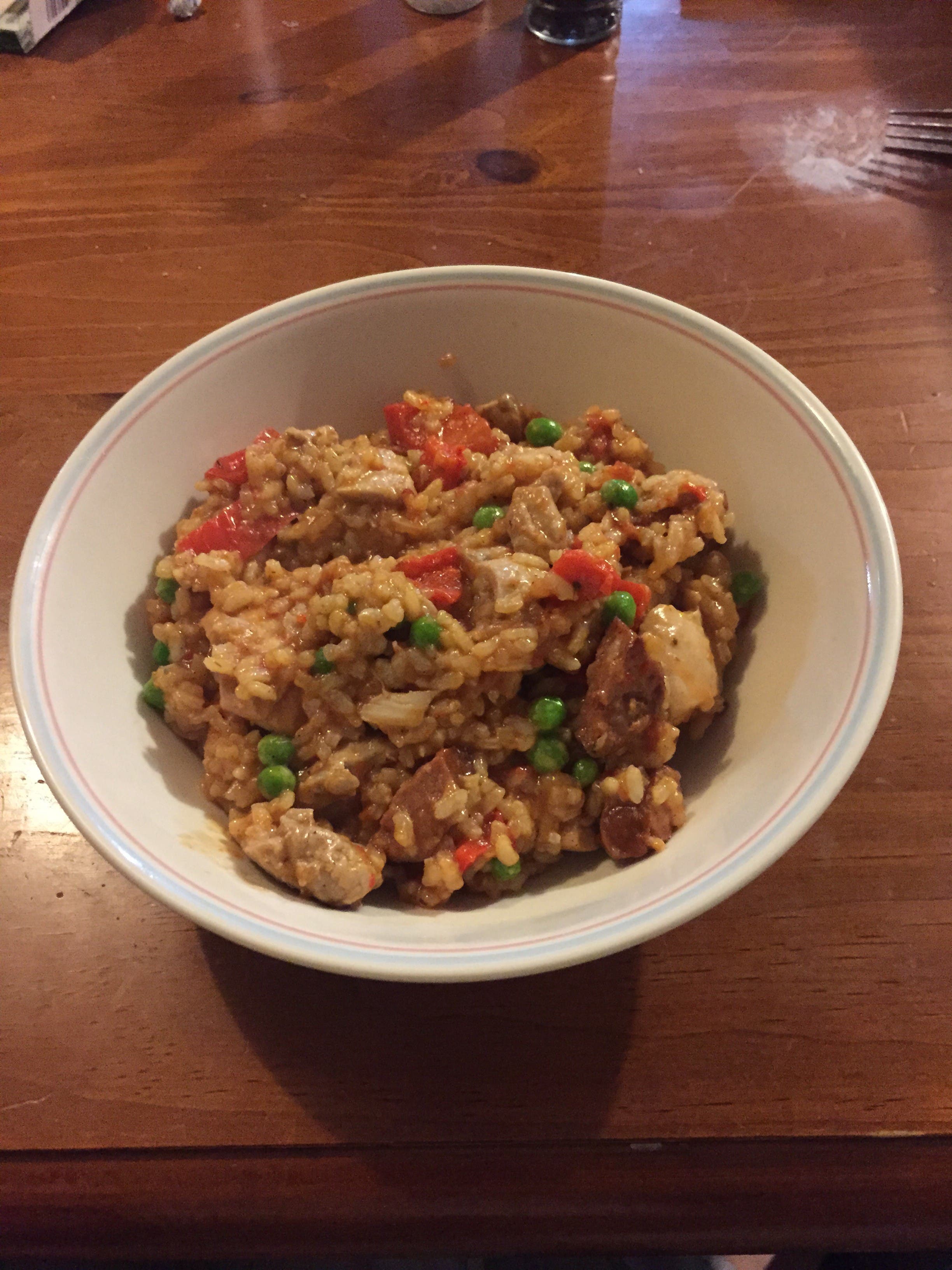 Risotto is great fun, but who has time for all that 'slowly adding stock and stirring' business! This is a no-stir recipe for those times that you just want to sit back on the couch for an hour and have a glass of wine while it reduces away and does its own thing! Minimal prep time and a simple recipe (not to mention it tastes amazing!). Goes great with the Lino Ramble 'Tom Bowler' Nero D'Avola. There's enough fruit to balance the chorizo and a good amount of spice and tannin. serves 4
Ingredients:
1 Tablespoon Olive Oil 600g Chicken thigh fillet, trimmed and cut into bite sized pieces 1 Chorizo sausage, cut in half and sliced relatively thin 1 red capsicum, chopped into small pieces 1⅓ cups Arborio Risotto rice ½ cup dry white wine 400g can diced tomato 2½ cups chicken stock 3 tsp dried oregano 1 cup frozen peas ¼ cup fresh parsley leaves chopped
Method:
1/ Heat oil in a large, heavy-based saucepan over high heat. Season chicken with salt and pepper. Cook chicken, turning, for 6 minutes or until browned. Transfer to a plate. 2/ Add chorizo and capsicum to pan. Cook, stirring occasionally, for 3 minutes or until chorizo browns. Add rice and stir to coat. Add wine. Cook, stirring, for 2 minutes or until wine is reduced. 3/ Return chicken to pan. Add tomato, stock and oregano. Cover. Reduce heat to low. Cook for 20 minutes or until rice is tender and liquid evaporated (sometimes takes longer, just wait until the liquid is gone!). Stir in peas. Season with salt and pepper. Remove from heat. Stand, covered, for 5 minutes. Stir in parsley. 4/ Serve with a healthy glass of the Tom Bowler.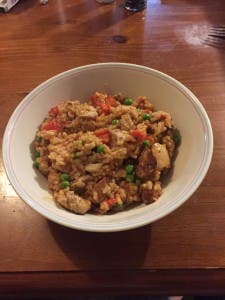 ..