Corona - right! Technically yes, but for the purpose of wine-pairing let us stick to a wine ;)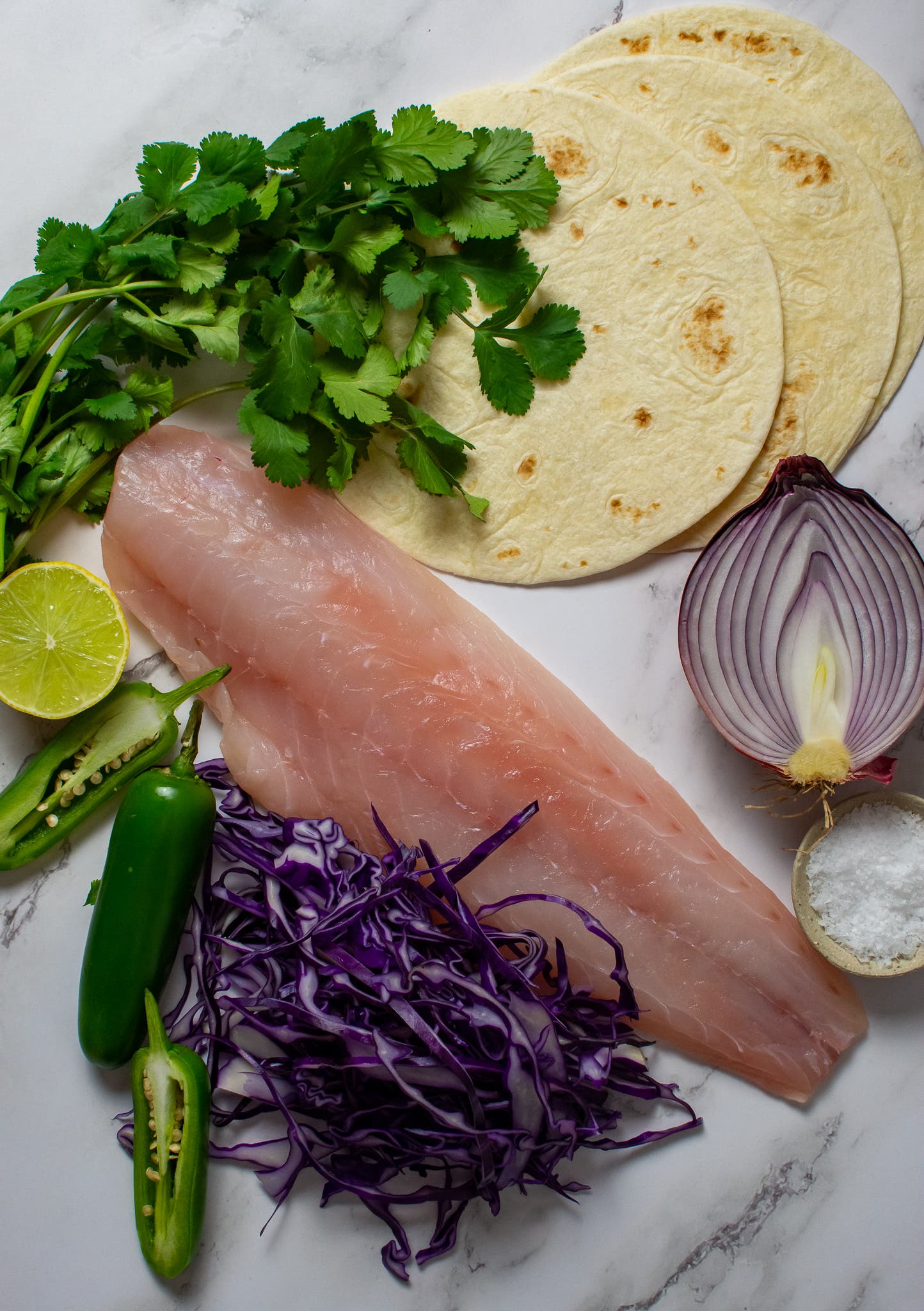 This week I am sipping on a Semillon from First Creek in the Hunter Valley. Semillon is a thing of beauty really. Drunk young, it's fresh with juicy acidity, apple, pear, and loads of bright citrus notes. Kept in the cellar and it will reward you in 5, 10, and 20 years. As it develops it gets (I think) a little grassy, the acidity is less prominent and notes of honey start to form. Pick this up from winedirect.com.au at a bargain of $22 a bottle and the only thing you will complain about is having not bought 6-12 bottles!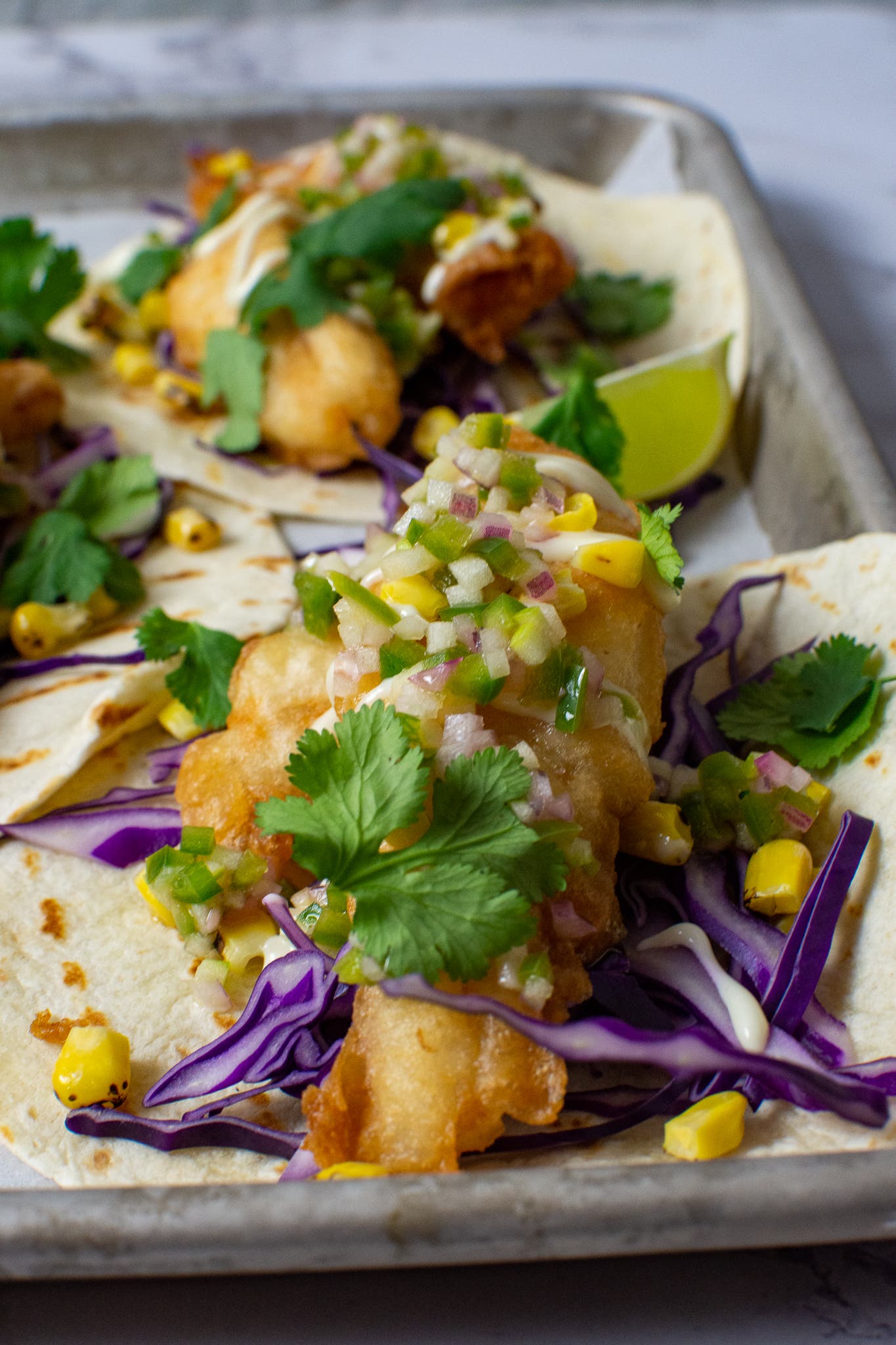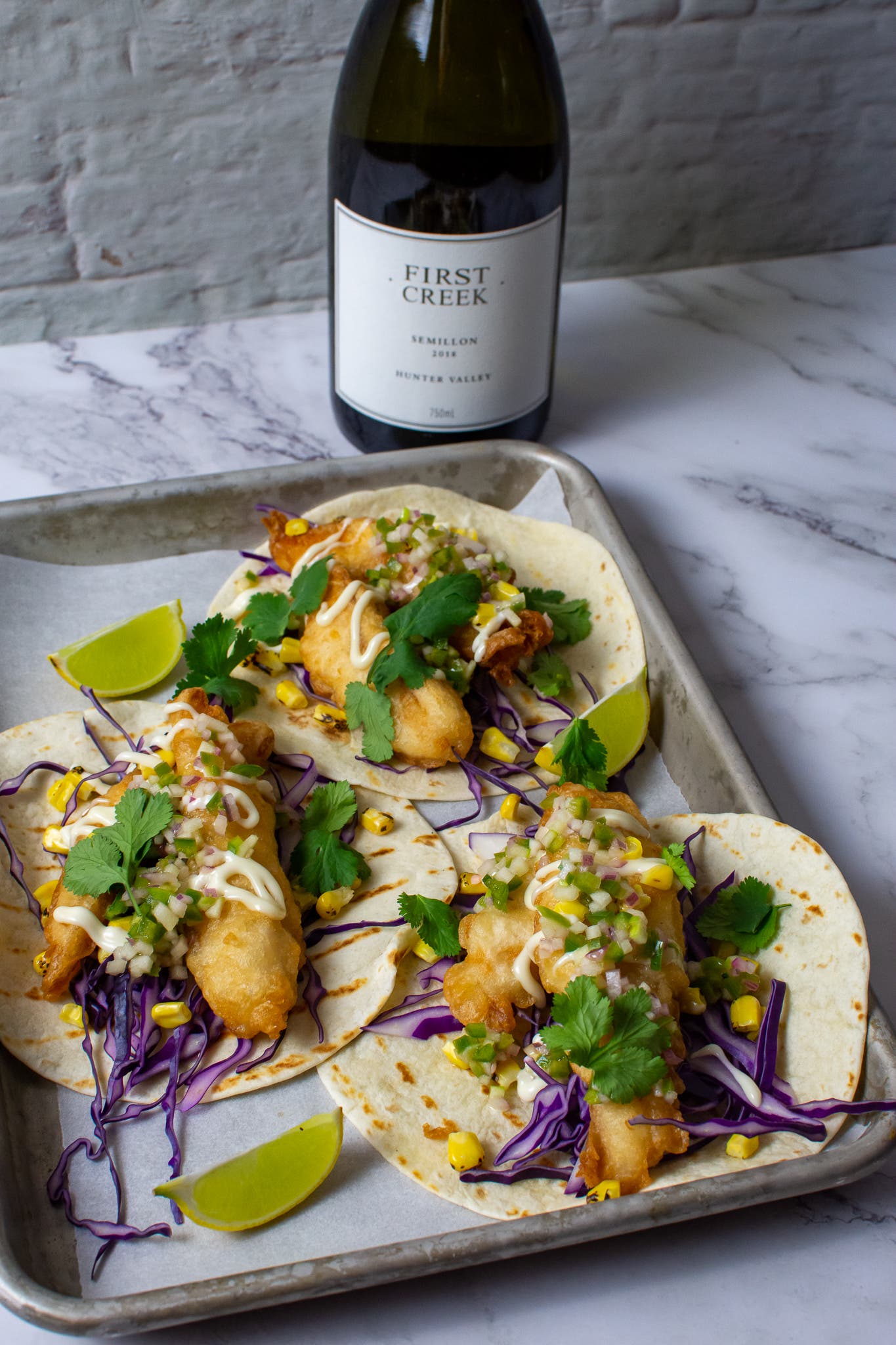 It is a complete WINNER with seafood and believe me when I say there is nothing more refreshing than a glass of semillon, an epic crispy fish taco or three and another bottle of semillon waiting in the fridge. ;)
To view the full recipe, please visit me at Another Food Blogger and be sure to follow me on insta for more cool recipes.
..