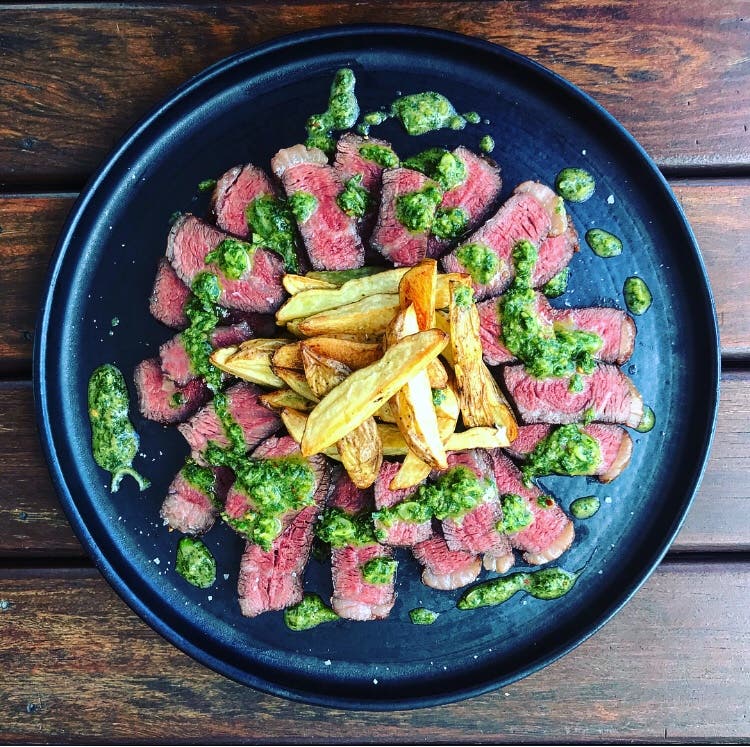 No steak dinner would be complete without a nice big juicy red wine. Luckily for you and me, one of my good mates (Dan) works at winedirect.com.au and has hooked me up once again with a cracker. Is there anything this chap can't do? Wine wise that is. There is a list WAY too long on other things.
This week and many other weeks in the year I am sipping on the Kaesler 'Museum Release' Stonehorse Shiraz from McLaren Vale. Firstly, I love the fact that it's a museum release. Nothing but respect for wineries who hold the wine back, incur the cost of storing it only to release it to us mere mortals to enjoy when the start of the drinking window is.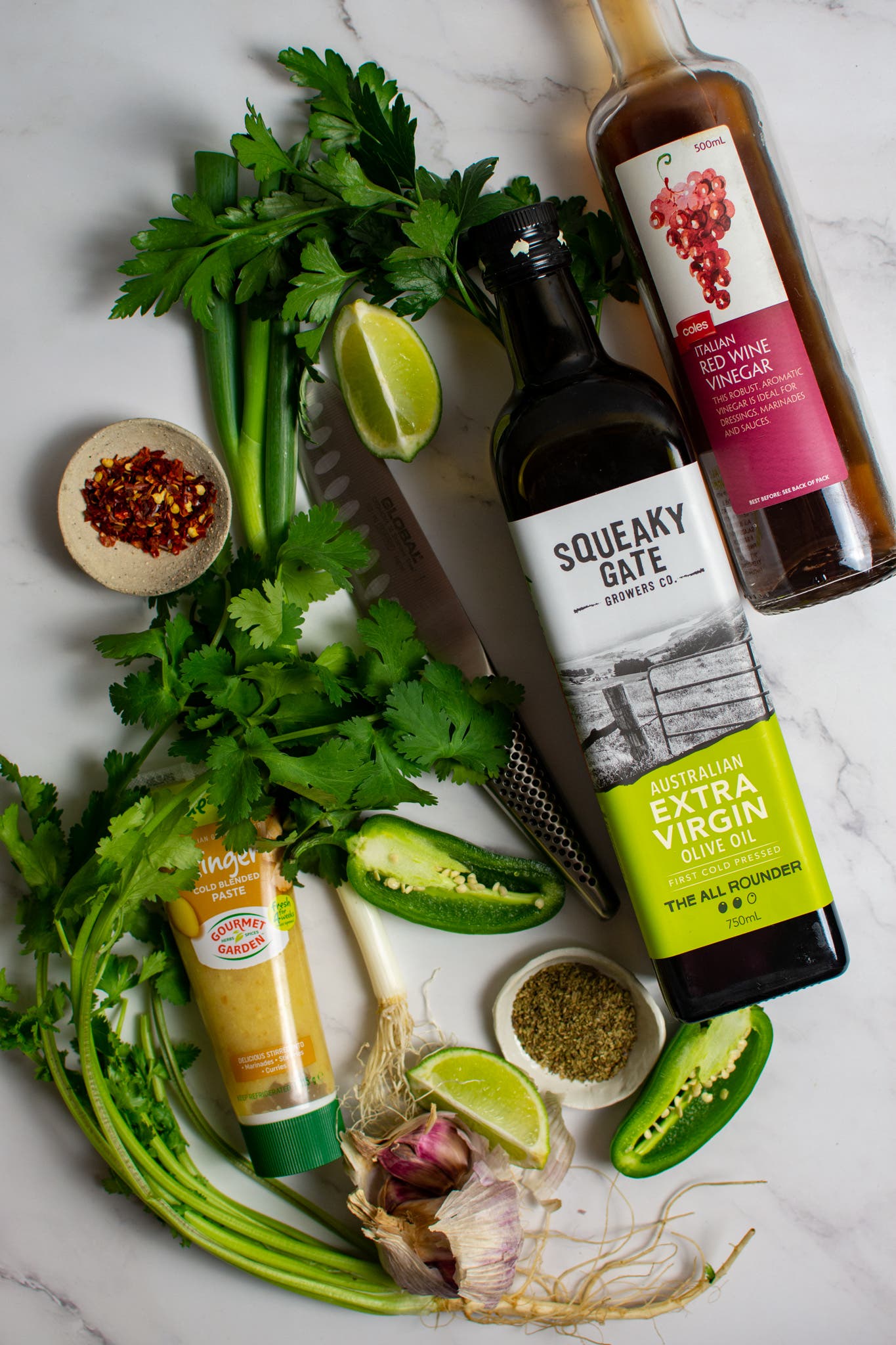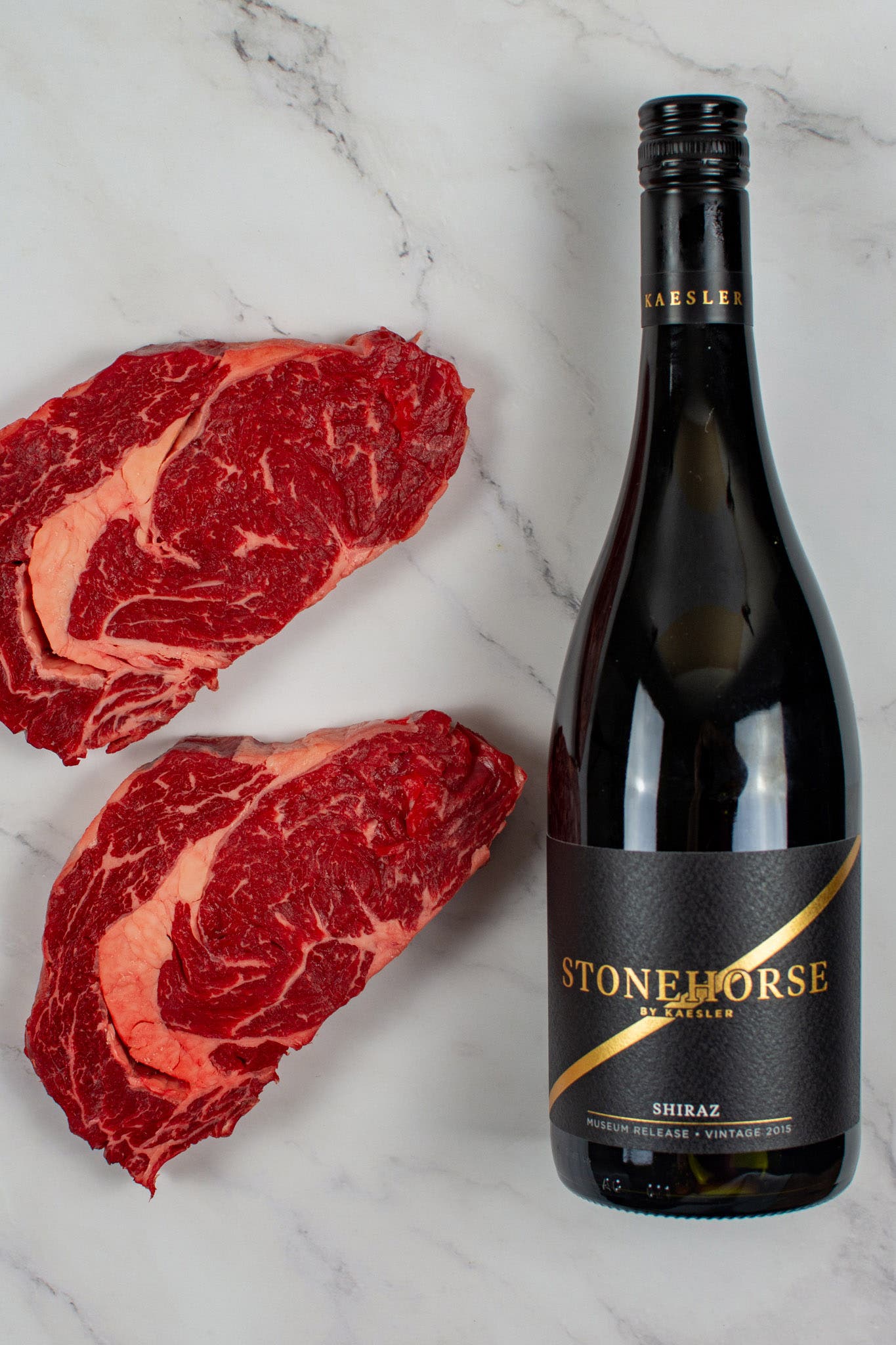 On the note of the drinking window, after a quick decant it was drinking great but it's got the legs for another five years in the cellar (at least). She is a full-bodied wine which is great as we are chowing down on some delicious rib fillet and fatty chimichurri sauce. Deep red colour in the glass, full-bodied and medium + levels of oak. On the nose, I get blackberry, graphite, black pepper and a little tobacco. The palate is big and firm - defo needed the decant but there is good fruit integration too.

Looking for a big red for steak night that won't break the bank - look no further. Coming in at $25 a bottle but drinking like it's worth twice that. Get six and impress your mates!
To view the full recipe, please visit me at Another Food Blogger and be sure to follow me on insta for more cool recipes.
..