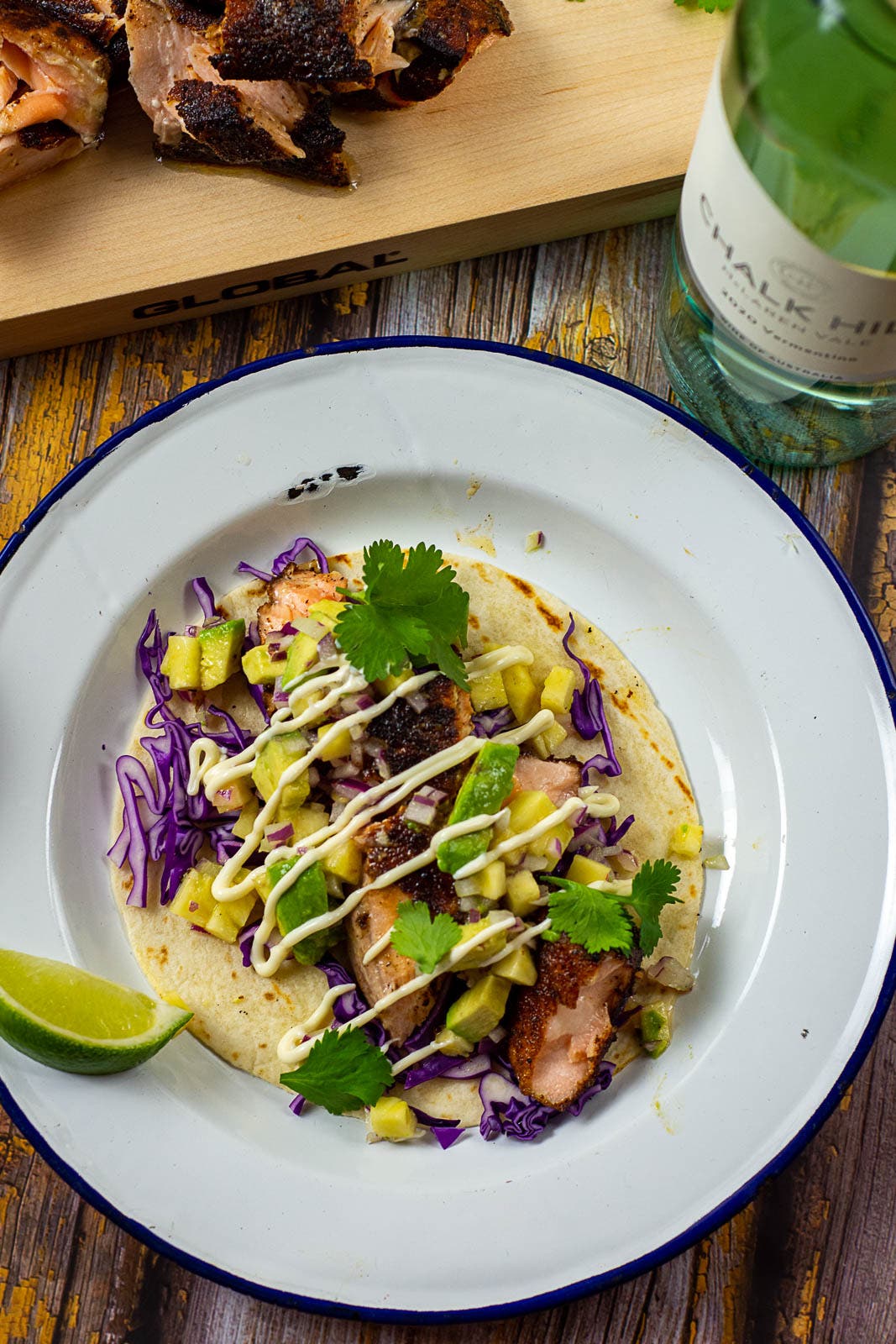 By now you have probably guessed I'm partial to a glass of wine or two! Yes, I do drink other drinks but wine with dinner after a day of parenting is, well ESSENTIAL!! I have visited many wineries and am part of quite a few wine clubs, and along with visiting local independent bottle shops, I pick up some GREAT bargains online. A good chunk of those come from winedirect.com.au and my mate Dan who is the business development manager there!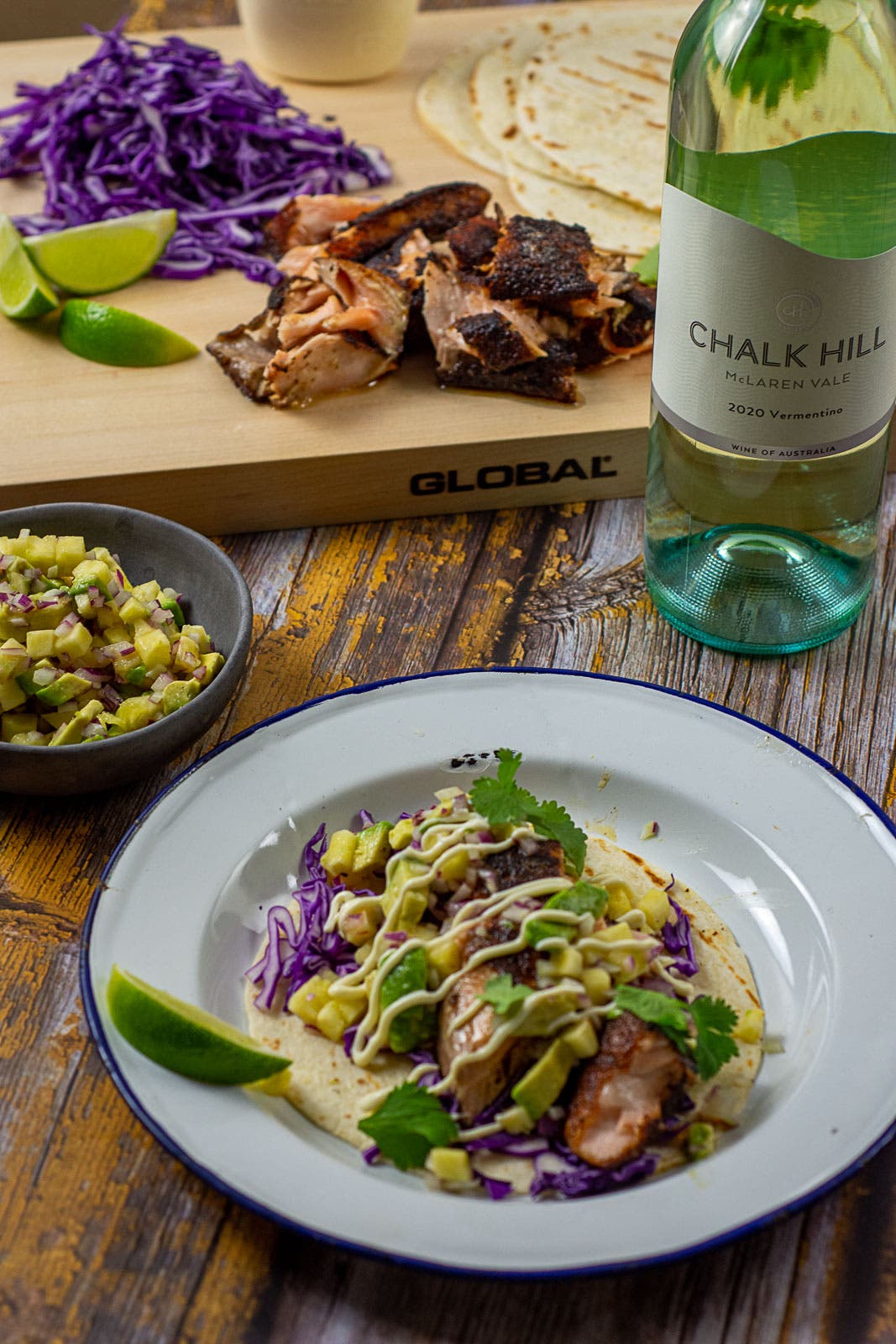 So with that being said, I have used another one of their great drops to pair with these delicious blackened salmon tacos and a bottle of Chalk Hill Vermentino from McLaren Vale. The Vermentino grape is primarily an Italian grape although we are seeing more planted in Australia each year. Style-wise it would be described as having similar characteristics as Sauvignon Blanc, Pinot Grigio and/or Riesling. This doesn't mean it tastes the same as those guys but more in its body and weight.
The Chalk Hill Vermentino is light, dry & refreshing. Tons of citrus notes, nice minerality and in my opinion a wine that goes great with food and company. Why not grab an ice-cold bottle, whip up some delicious Blackened Salmon tacos and enjoy the evening with your loved one!
To view the full recipe, please visit me at Another Food Blogger and be sure to follow me on insta for more cool recipes.
..