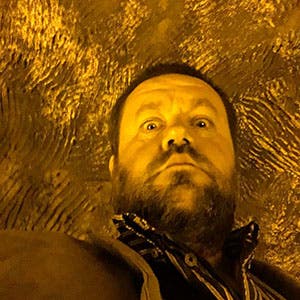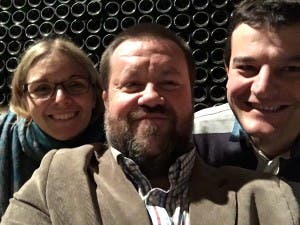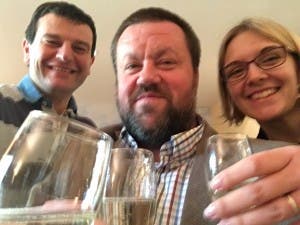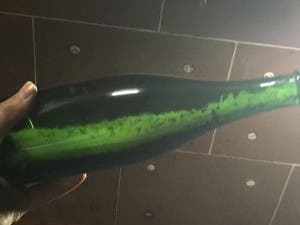 Fun at Remy's
Fun times at Bernard Remy, who had a new wine, Blanc De Noir, 100% Pinot Noir and bloody delicious... pic of a bottle which has quietly been sitting on lees (the dead yeast) for about 4 years, getting tastier and tastier... won't be long before it's time to riddle the bottle, wave goodbye to the yeast and whack a label on it.
Cuverie and More
The Cuverie and more plonk than you can poke a stick at; in all 500000 bottles all stacked by hand.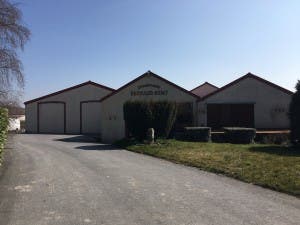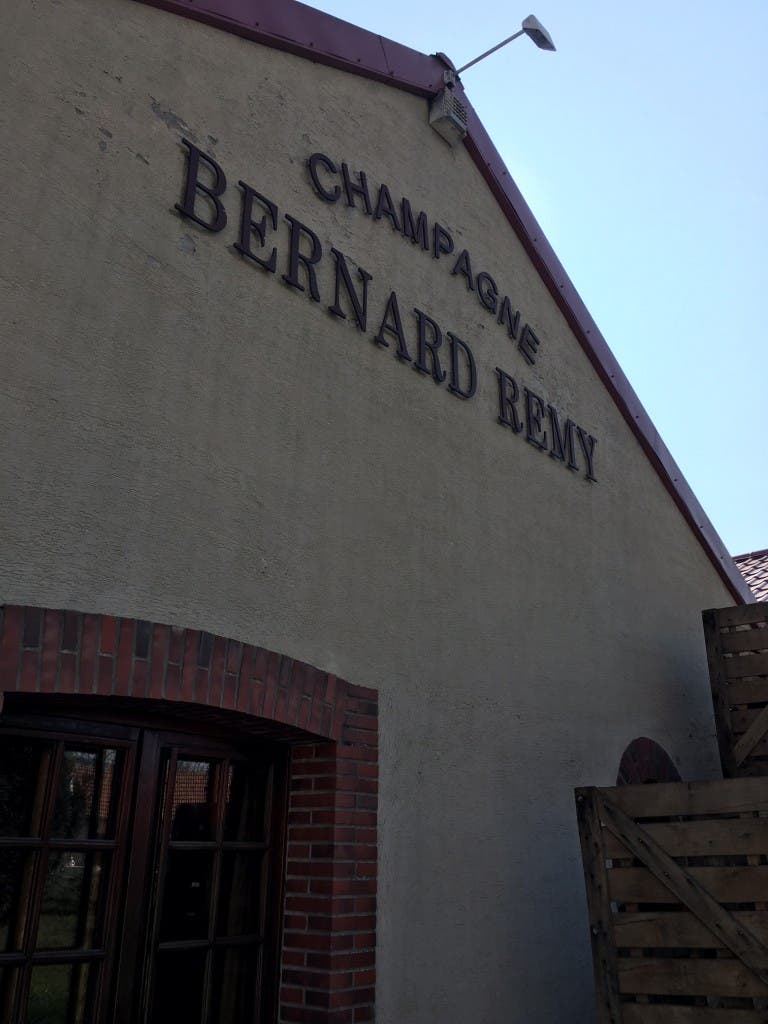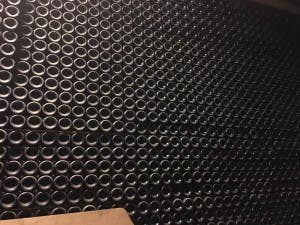 Remy's Lady... Bird Friends
Bernard Remy chardonnay vineyard looking down toward Bernard Remy winery Ladybirds mean happy vines and low pesticide use ...
Vines with Remy
Rudy Remy showing off his chablis trained Chardy vines.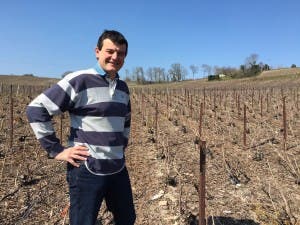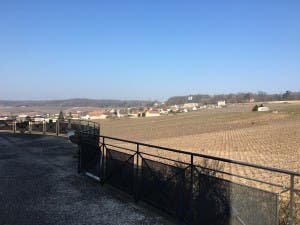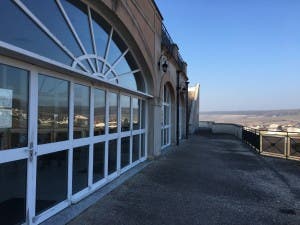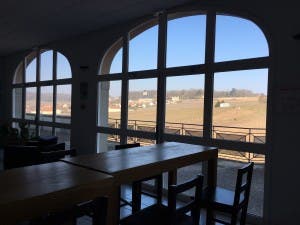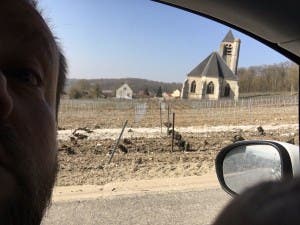 On the Road Again, Bethon to Le Brun de Neuville
A few scenes from Bethon, and Le Brun de Neuville, some cracking good wines.
Tractor Time
En route to Bethon to taste a few champers, follow that tractor.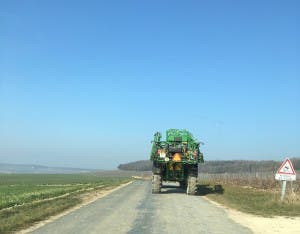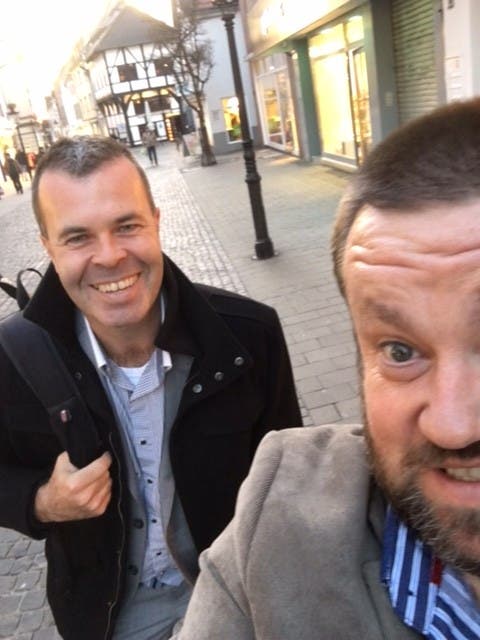 A Quick Feed with Stu
Pub started slinging eye of newt/toe of frog bevvies back in 1490; food not exactly gastropub but bloody good beer
Prowein
Everything is bigger at prowein ... six thousand, two hundred producers hawking their wares... I walked between 7 and 11kms a day...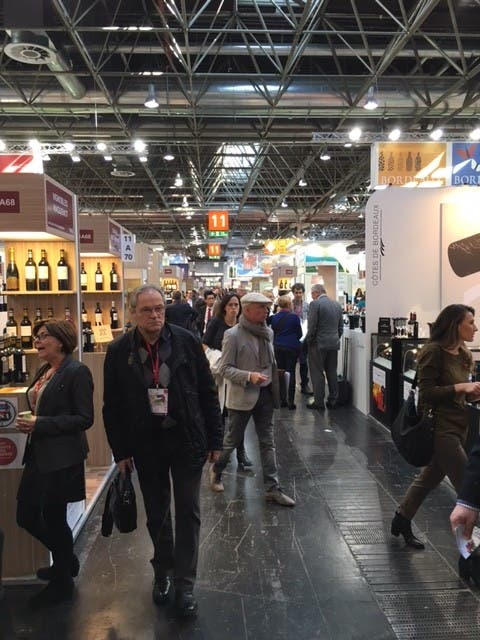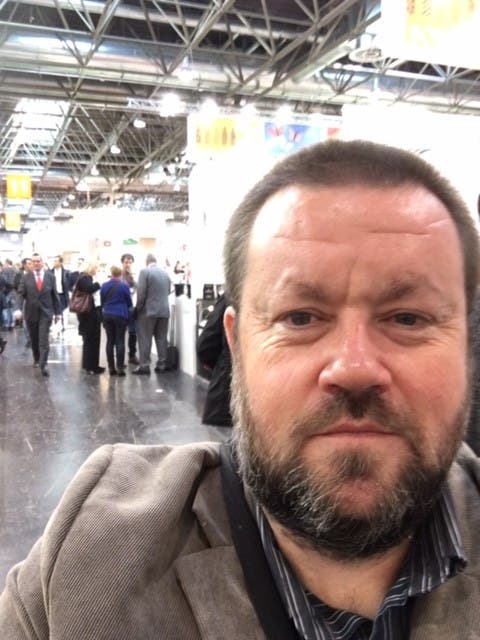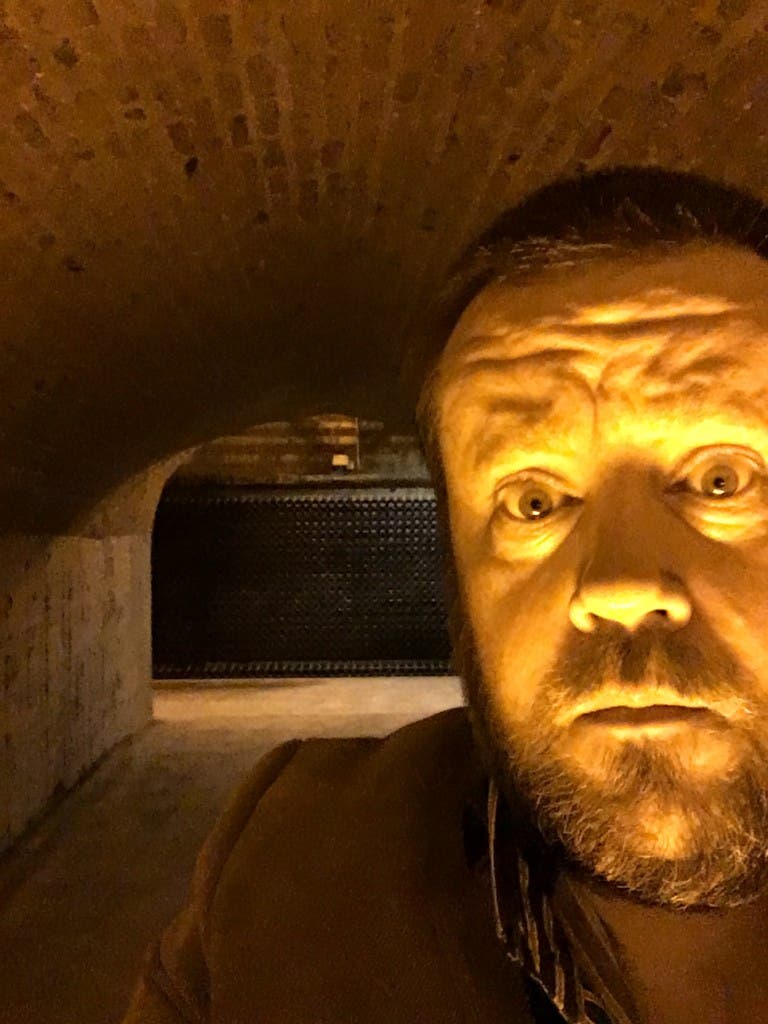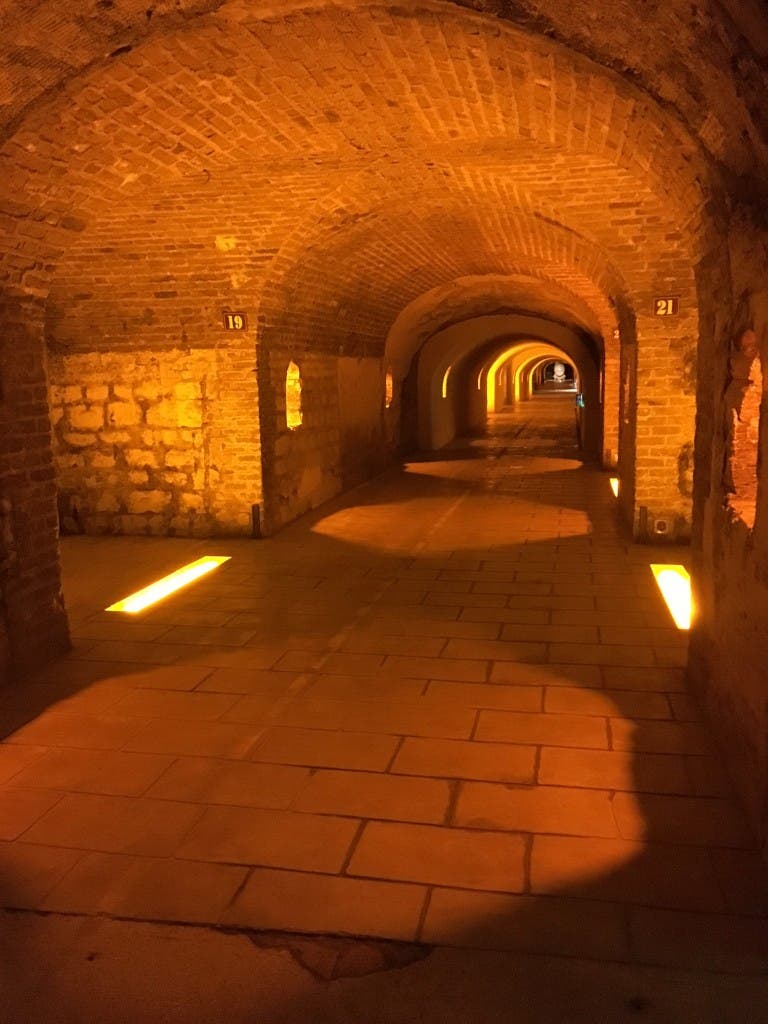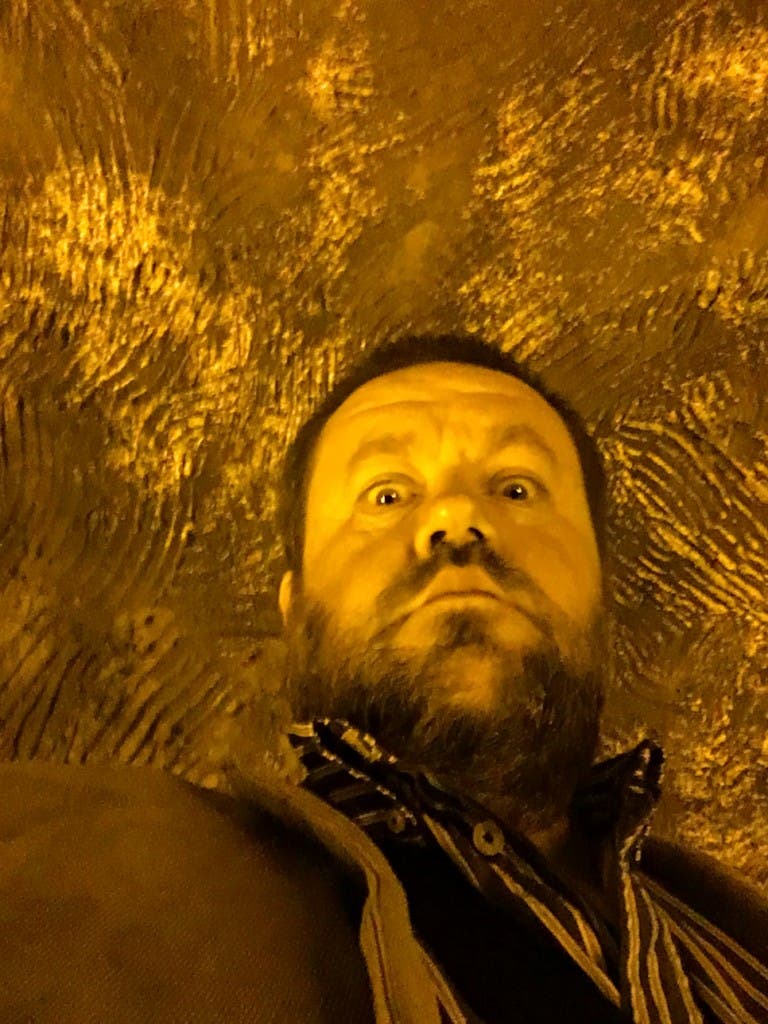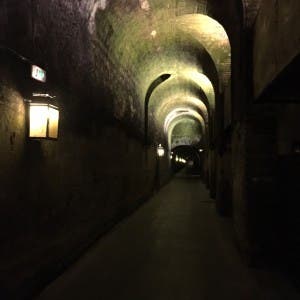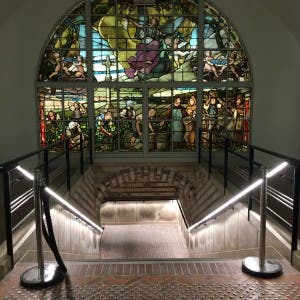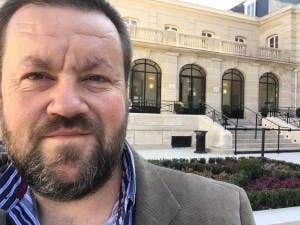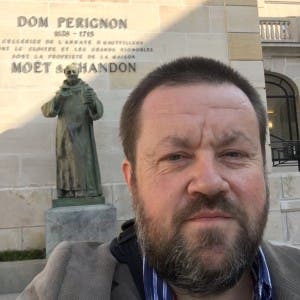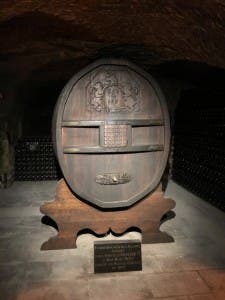 Moet! Fark!
You'd be frightened too if you were within drinking distance of so many magnums of Dom!
Mr Marguet from Le Mesnil
G'day, we got something very special coming soon... Le Mesnil, 100% Grand Cru and utterly delicious... I'm having a crack at some now with the erstwhile Mr Marguet.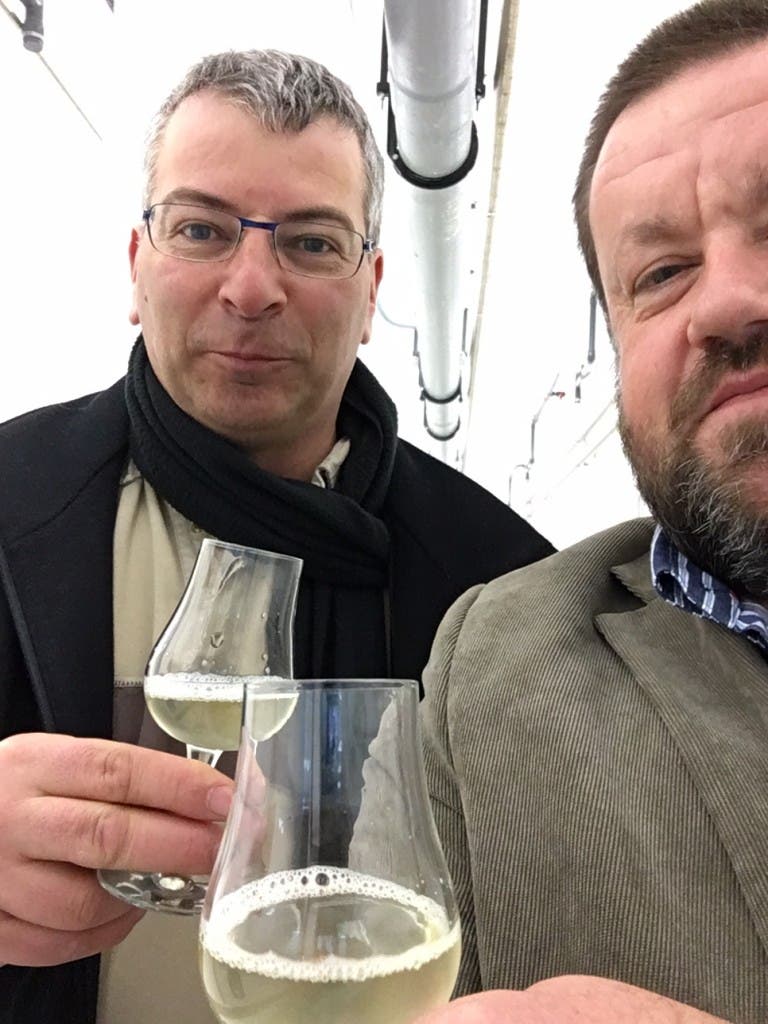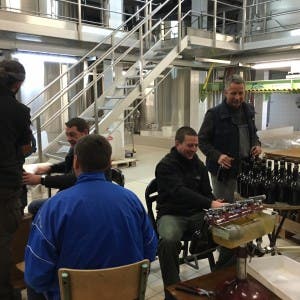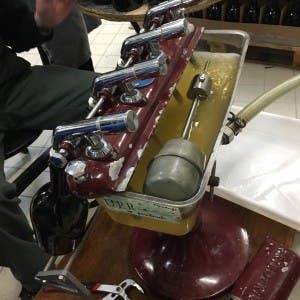 A New, as yet SECRET Cuvee from Le Mesnil
Deep in the bowels of one of the wineries I visited today... they are working on a secret Cuvee but I've been sworn to secrecy, until it is released...
Cramant... a couple of photos from today
So many different views in Champagne, here's a couple from today, so beautiful.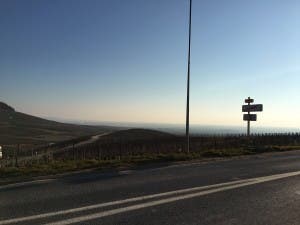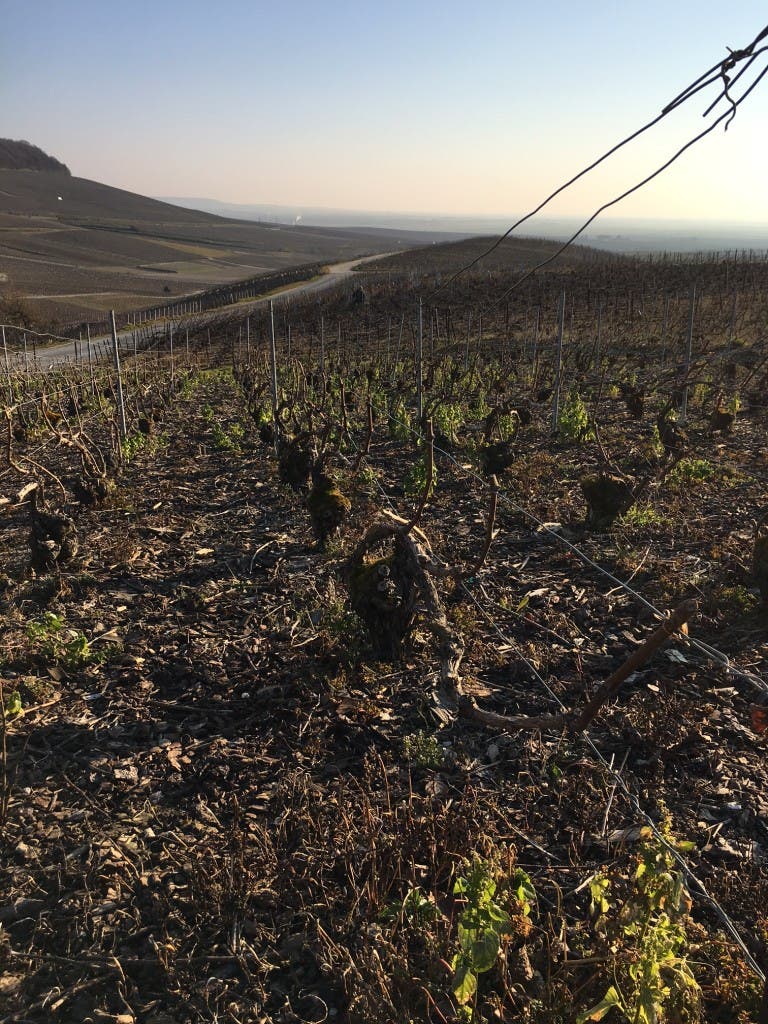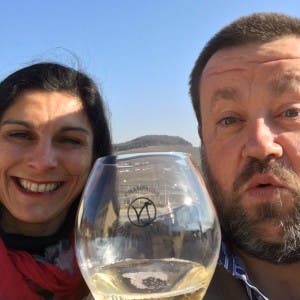 What, me jet lagged?
Cramant is a bloody beautiful place, here's my first stop on a quick trip to Champagne, delicious wines and a cracking good view.
..