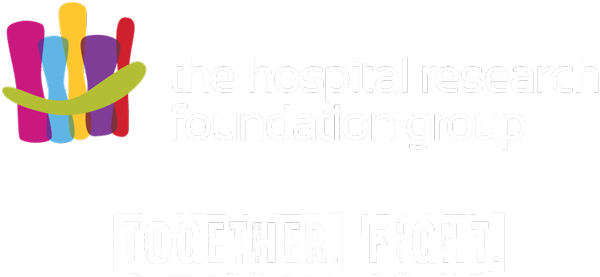 The Hospital Research Foundation Group and winedirect.com.au working together to find cures and improve care
The Hospital Research Foundation Group exists to "together, fight" for the better health and wellbeing of our community through life-changing medical research and improved healthcare.
For this, they need equipment such as the 'Echocardiac Probe', a non-invasive ultrasound tool used to quickly and accurately assess heart health. The equipment is actually used in vital cancer research to help protect people from the heart damage caused by cancer treatments and chemotherapy. winedirect.com.au and THRF Group aim to use this fundraising effort to raise the $7,200 needed to purchase this piece of machinery for local researchers. We would love your help in making this a reality.
How are we going to achieve this fundraising goal?
winedirect.com.au have specially created the pack below to help with the fundraising needed to purchase the Echocardiac Probe. With $775 RRP worth of incredible wine for only $275, saving you $500 off the RRP, not only will you be helping sustain vital research, but you'll also grab yourself some stunning reds.
Now the super important bit, out of every dozen purchased, winedirect.com.au will donate $50 straight to The Hospital Research Foundation Group with the goal of funding the $7,200 Echocardiac Probe to be used in their research.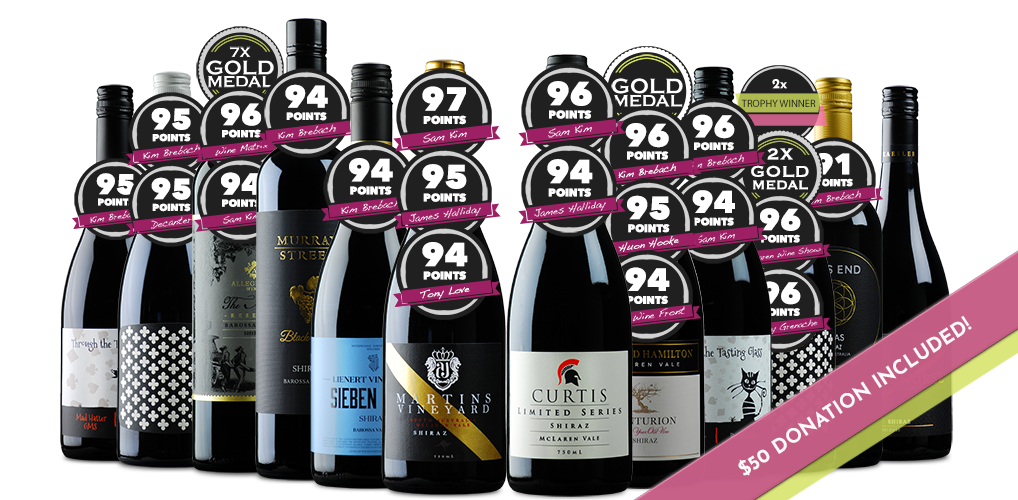 HOSPITAL RESEARCH FOUNDATION GROUP FUNDRAISING DOZEN
(INCL. $50 DONATION)
$775.00
$275.00
WITH FREE FREIGHT
Featuring mostly Barossa & McLaren Vale wines, there are some SERIOUSLY good drops in this pack. You have Richard Hamilton's flagship Centurion Shiraz sourced from 120+ year old vines and two of the top tier Shiraz from Curtis Family Vineyards in the Limited Series Shiraz and Martins Limited Shiraz - these first three wines retail for a staggering $330, more than covering the cost of entry. Then you have two sensational lighter reds from Heirloom's best vineyards in the Alcala Grenache and Anevo Fortress Grenache Touriga Tempranillo, both masterly crafted by Elena Brooks. Rounding out the other two Southern SA Shiraz we have the Wits End, made by current bushing king winning winemaker, Renae Hirsch of Chalk Hill Wines and Kaesler's Stonehorse Shiraz. Then, from Barossa Valley, we have two wines that were made exclusively for us by Ox Hardy, the Cheshire Cat Shiraz and Mad Hatter GMS, both very well received by the WD faithful so far. Back that up with more stunning Barossan wines in Murray Street's Black Label Shiraz, Lienert's Sieben Klon Shiraz and Allegiance 'The Artisan' Shiraz, and you have the makings of one hell of a dinner party, some amazing gifts for corporate or friends, or just some to squirrel away for yourself knowing you have helped a worthy cause!
---
What is an Echocardiac Probe?
When The Hospital Research Foundation Group pitched the idea of doing a wine fundraiser to fund a crucial piece of specialized equipment, we were 100% on board. The pieces of equipment that were suggested were very intricate and required a lot of research for us to understand exactly what one does. A Vivid Iq probe is a very important piece of machinery that is being trialed as an alternative to Anthracyclines in the treatment of cancer; think of it as an ultrasound for the heart. Anthracyclines are effectively used in the treatment of cancer however, they can cause heart damage. Echocardiac Probes allow researchers to non-invasively image the heart and measure its function. This instrument will be used not only to develop new treatments for heart damage caused by cancer chemotherapy but also to better understand the changes that take place in a diseased heart. Thus, leading to better therapies for heart disease in general.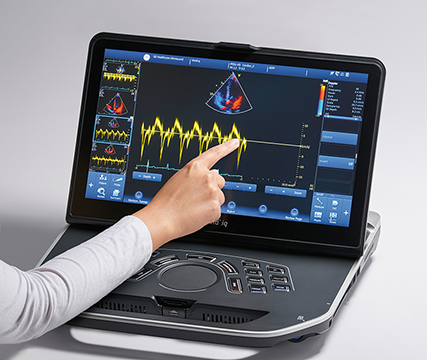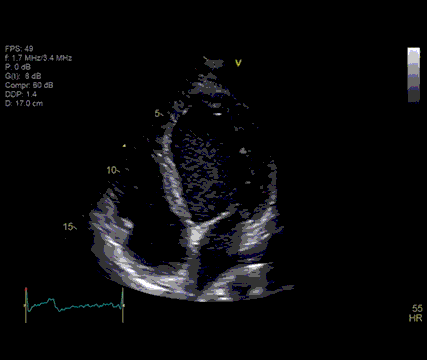 No matter who you are, you, or someone you love, has been affected by heart disease or cancer, so winedirect.com.au will be PROUDLY supporting The Hospital Research Foundation Group and their continued fight for better health and wellbeing for our community through life-changing medical research and improved healthcare.