Wine - the perfect gift for your mates back in Oz.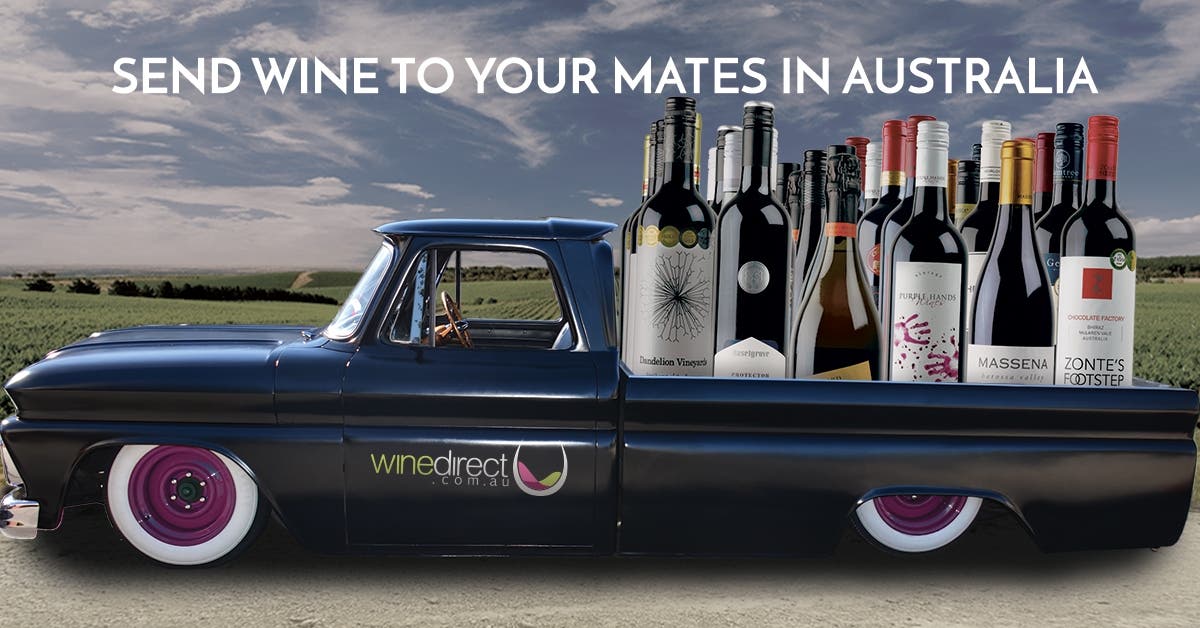 We know what it's like. Your mates are on the other side of the world but you want to send them something to let them know they're in your thoughts. If you were down the road from each other you'd likely go out for a nice meal and share a glass or 3 of wine. While we can't help we that, we can get some very nice wine to them on your behalf... plus, if you grab a dozen or more, we'll wear the cost of the freight.
If you're unsure what to pick, just flick an email to sales@winedirect.com.au and we'll help you out.
There are some suggestions below or feel free to
or