Grab a FREE Bird in Hand Bubbles on us!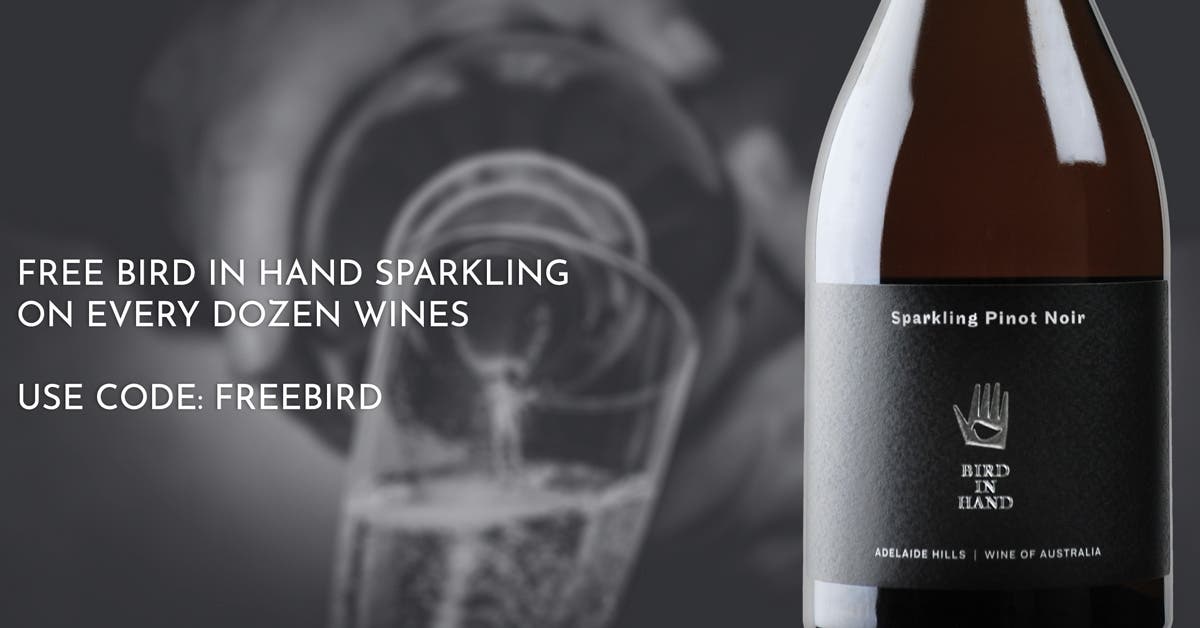 Bird in Hand have a long track record of producing exceptional wines, being awarded ?Wine Company of the Year? by Winestate magazine as well as "Australian Winemaker of the Year". Their Sparkling Pinot Noir is incredibly popular - classy hills bubbles with enough fruit and sweetness to keep the occasional wine drinker happy and enough quality fruit to shift curmudgeonly wine snob from miffed to mollified. Grab any 12 wines, individual or in our preconfigured packs, put in the code FREEBIRD and a FREE Bird in Hand Sparkling Pinot Noir will magically be added to your order for EVERY dozen you buy.
PLUS, FREIGHT IS FREE TO ANYWHERE IN AUSTRALIA WHEN YOU PURCHASE A DOZEN OR MORE!
There are some suggestions below or feel free to
or
*Valid on every dozen wines purchased in a single transaction | Limit of one use per customer | Offer is valid until 11:59pm ACST Friday 31st May 2019 | Freight is FREE on orders over 12 bottles, a $7.50 flat rate applies to orders of less than 12 bottles to anywhere in Australia | Cannot be used in conjunction with any other offer
© 2022 Wine Direct Pty Ltd. All Rights Reserved.