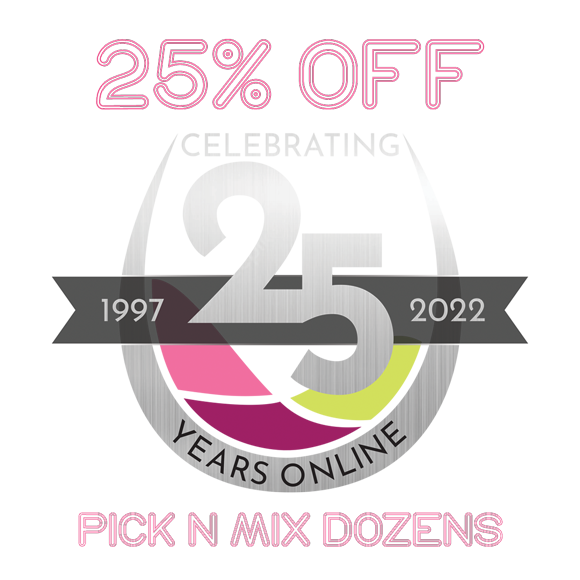 25% OFF TO CELEBRATE 25 YEARS ONLINE
This year we are celebrating 25 years of being online, and what better way than with 25% off! Choose 12 or more bottles from our single bottle range (excluding French Champagne and pre-configured packs) and you'll get 25% off with the use of the code: SILVERJUBILEE - Yep, 25% off our already discounted price (not RRP) on wines from Kilikanoon, Leconfield, d'Arenberg, Pertaringa, Dandelion, Heirloom, Claymore, Ca Botta and many more... get in quick - some stock is limited and we don't want you to miss out on your favourite wines! Remember to use the code SILVERJUBILEE in your shopping cart or the checkout.
PLUS, FREIGHT IS FREE TO ANYWHERE IN AUSTRALIA
WHEN YOU PURCHASE A DOZEN OR MORE!
There are some suggestions below or feel free to
---
*Not valid on our preconfigured packs or French Champagne - only applies to 12 or more individual bottles in a single transaction | Offer is valid until 11:59pm AEST Monday 2nd October 2022 | Freight is FREE on orders of 12 or more bottles | Cannot be used in conjunction with any other offer