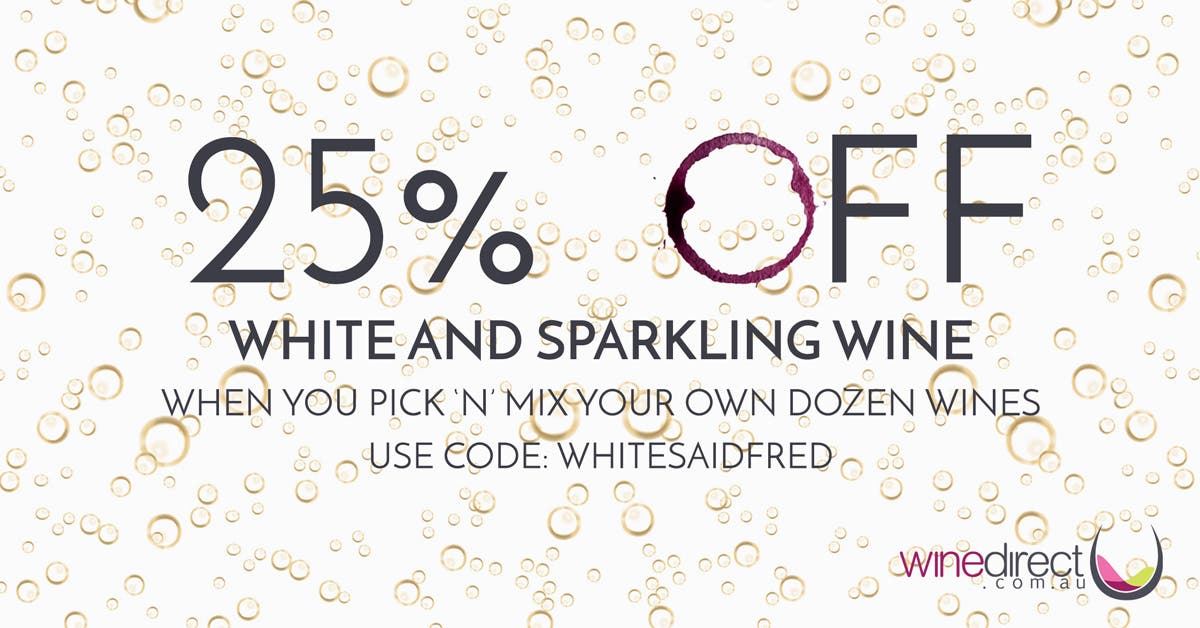 25% off ALL White & Sparkling Wines
We know, we know... Summer is almost over and the back fridge is looking frighteningly devoid of some crisp whites and sparkling wines. We figured we'd try and make life a bit simpler by offering 25% off whites and bubbles (excluding French bubbles & preconfigured packs). Try your hand at some Adelaide Hills Sparklings, Clare Valley Rieslings or some super fun Sauvignon Blancs. Fill your fridge with a lingering summer happiness as you transition to Autumn. Just add any 12 individual white wines or sparklings to your cart and enter the code WHITESAIDFRED and 25% will magically be removed from your total.
PLUS, FREIGHT IS FREE TO ANYWHERE IN AUSTRALIA WHEN YOU PURCHASE A DOZEN OR MORE!
There are some suggestions below or feel free to
-
Check Out Our Top Picks
*Not valid on our preconfigured packs or French Champagne - only applies to 12 or more individual white wine or sparkling bottles in a single transaction | Offer is valid until 11:59pm AEST Monday 2nd March 2020 or while stocks last| Freight is FREE on orders over 12 bottles | Cannot be used in conjunction with any other offer
© 2022 Wine Direct Pty Ltd. All Rights Reserved.